New York Professional Events List
Cooper: Interaction Design Training NYC
---
Date
May 01, 2017 - 09:00 AM - May 03, 05:00 PM
Venue
Downtown Conference Center 157 William Street New York 10038
Location
Downtown Conference Center 157 William Street New York 10038,
New York,
New York,
US,
ZIP: 10038
Phone: 415-732-9379

DESCRIPTION
Interaction Design
Learn how to use Goal-Directed Design to create products and services that people love.
Are your products failing to resonate with users? Too many features creating bloat? Many of today's products are driven by spreadsheets, technology constraints, and feature lists. They leave frustrated customers wanting more.
We believe a better approach to design focuses on the human needs first and technology second. In Cooper's Interaction Design training, we can help you envision, plan, and build products and services that are financially viable, technically feasible, and that your customers will love.
Grounded in Cooper's foundational Interaction Design training, the 3-day course will provide an overview of interaction design practices and techniques. You'll learn how to understand customer needs at a deep level, explore new product opportunities, and define the qualities of an ideal user experience.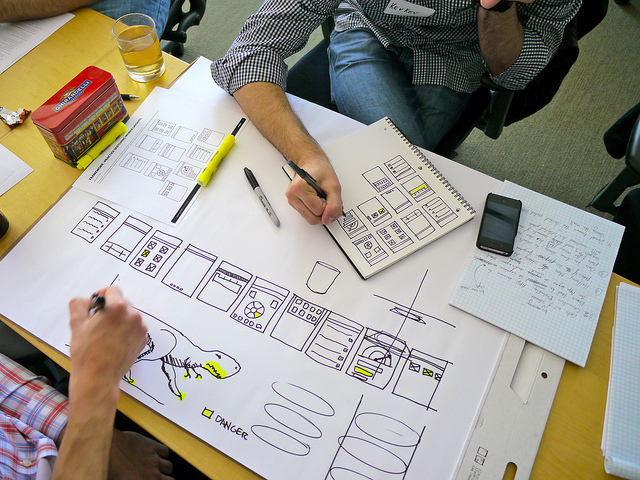 You'll walk away knowing how to:
Defining the various human touchpoints (hardware, software, and service) that comprise a product ecosystem

Mapping the product ecosystem to hunt for and identify product opportunities

Conducting user research with powerful ethnographic techniques

Translating research observations into goals, personas, and scenarios

Developing and prioritizing requirements based on user and business goals

Quickly turning requirements into a concrete product concept

Sketching design framework and interface elements

Communicating your design effectively at different stages of the process
This course is ideal for:
Product planners, developers, marketers, usability professionals, design practitioners, and managers who are committed to creating a great customer experience.
---
About Cooper Training:
Founded in San Francisco in 1992, Cooper is a renowned UX design & strategy firm that has pioneered the practice of goal-directed product and service design.
Drawing from their 23+ years of industry experience, Cooper offers professional development education for UX / UI designers, product managers, and anyone involved in the product or service design process. Over 7,000 designers have advanced their skills through our short courses and workshops, as well as private training.
---
Related Workshops & Courses:
Interested in even more Cooper U?
Check out our other course offerings.
---
Cancellation Policy
We know things happen. If you need to cancel your registration, notify us by emailing [email protected] at least 30 days prior to the course and we will refund your full payment. Less than 30 days prior to the course, there are no refunds available. Alternatively, you can transfer your registration once to another course within one year of the date of cancellation or assign another individual from your organization to take your place. Once your registration is transferred, you may no longer receive a refund.
Event Categories
BUSINESS & MANAGEMENT CONFERENCES
,
Technology
Keywords: fun, business , design , Designer, developing, development , Eating, Financial , framework , Fun
---
---
---
Comments
---
---
Newsletters
VIP Life Time Subscription to our Newsletters!

$399.99