New York Professional Events List
eCTD Submissions of IND and NDA/BLA to the US FDA, EU and Canada (com) A
---
Date
Feb 03, 2021 - 08:30 AM - Feb 04, 08:30 AM
Organizer
METRICSTREAM INC - NewYorkEventsList
Location
OrlandoOrlando, FLUnited States,
Orlando ,
FL ,
US,
ZIP: United States
Phone: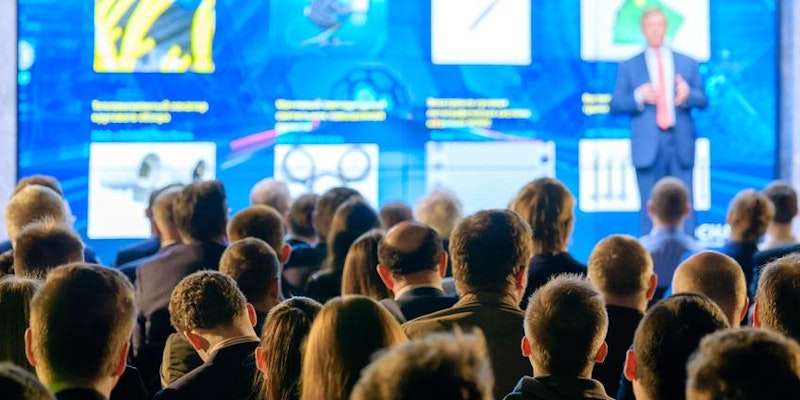 Description
eCTD Submissions of IND and NDA/BLA to the US FDA, EU and Canada
*** LIMITED TIME OFFER: FREE $100 AMAZON GIFT CARD! ***
REGISTER TODAY!
The international agreement to assemble all Quality, Safety and Efficacy information for a drug or biologic product into a common format (called the CTD - Common Technical Document) has improved the speed and efficiency for companies working in global development programs and clarified expectations by regulatory bodies. Reformatting for multiple submissions is substantially limited. The CTD has improved the regulatory review processes and enabled implementation of good review practices. The eCTD has increased efficiency for reviewers and improved submission times.
This two day workshop will provide you with an in-depth review of the content and format requirements of the CTD/eCTD. Hands-on activities will include organizing specific study reports and other documents into the CTD, using tools for the project management of the CTD preparation, and pre-publishing an eCTD.
Who will Benefit:
Regulatory Affairs

Quality Assurance

Pharmacovigilance

Project Management

Regulatory Operations

Medical and Technical writers

Professionals preparing IND, DMFs, NDAs and other submissions

IT Professionals

Anyone responsible for providing content for the CTD
Agenda
---
-------------
AGENDA
-------------
DAY 01(8:30 AM - 4:30 PM)
Registration Process - (8:30 am till 8:45 am)

Lecture 1: Overview of the drug development program and source of relevant submission documents

Lecture 2: Discussion of the roles and responsibilities for CTD preparation

Lecture 3: Review of the CTD format requirements

Lecture 4: Discussion on the successful transition from other formats to the CTD

Lecture 5: Placement of content into the CTD format; including less obvious items

Lecture 6: Review of different requirements across regions (US, EU, Canada)

Lecture 7: Implementing tools for the project management of CTD preparation and publishing
DAY 02(8:30 AM - 4:30 PM)
Lecture 8: Technical requirements for an eCTD submission

Lecture 9: Document naming requirements

Lecture 10: Building the folder structure

Lecture 11: Internal document requirements for the eCTD

Lecture 12: Performing "pre-publishing" work for each document

Lecture 13: Tools for tracking and managing eCTD content

Lecture 14: Performing quality checks on the eCTD

Lecture 15: Updating content in the CTD and eCTD (amendments, supplements, variations, etc.)
Speaker Details
---
--------------
SPEAKER
--------------
Peggy J. Berry
MBA, RAC,President & CEO, Synergy Consulting (Ex-FDA Official)
Peggy J. Berry, MBA, RAC, is the President & CEO at Synergy Consulting where she provides consulting services to companies in all aspects of drug development. She also provides group and one-on-one training in drug development, regulatory affairs and project management topics. Prior to founding Synergy Consulting in 2015, she was Vice President of Regulatory Affairs at Insmed (2/2015-5/2015) where she was responsible for the development and implementation of global regulatory strategies and the management and oversight of the regulatory affairs department. Prior to Insmed, she was Vice President of Regulatory Affairs and Quality at Amarin (3/2009-2/2014). She has also held a variety of senior level positions at Dyax (5/2006-3/2009), MGI Pharma (now Eisai; 7/2005-5/2006), AstraZeneca (10/2001-7/2005), and Dey Pharma (now Mylan; 12/1997-10/2001). She has also held Regulatory Affairs roles within two clinical contract research organizations (ILEX Oncology and Cato Research Ltd; 1992-1997) and has worked in review divisions at the FDA (1985-1992). In addition, Ms. Berry consults for a number of companies in the regulatory and quality area, conducts a number of training courses, and is active in the Regulatory Affairs Professionals Society. She is the editor of the 2010 book "Choosing the Right Regulatory Career" (RAPS, MD) and author of the 2011 book "Communication & Negotiation" (RAPS, MD).
Please contact the event manager Marilyn (marilyn.b.turner(at)nyeventslist.com ) below for:
- Discounts for multiple participants.
- Require a price quotation.
- Require to pay by wire transfer or PayPal
- Invitation letter for visa applications

NO REFUNDS ALLOWED ON REGISTRATIONS
-----------------------------------------------------------------
This Event is Brought to You by:
METRICSTREAM INC - NewYorkEventsList
http://www.NyEventsList.com
http://www.BostonEventsList.com
http://www.SFBayEventsList.com

MYL171013CEV MYL171116UPR
Event Categories
HEALTH AND MEDICINE CONFERENCES
,
Healthcare
,
Life Sciences, Biotechnology
,
SCIENCE AND TECHNOLOGY CONFERENCES
,
Technology
Keywords: development , implement, Management , professional, program , sing, speed, technical , technical, tools
---
---
---
Comments
---
---
Newsletters
VIP Life Time Subscription to our Newsletters!

$399.99