New York Professional Events List
DigiTechMan 2021 - Digitization Technology and Management (ins) S
---
Date
Mar 25, 2021 - 08:00 AM - Mar 26, 08:00 AM
Organizer
New York Media Technologies LLC in association with INSTICC
Location
Hotel Vila Galé Santa CruzRua São Fernando, 59100-173 Santa CruzPortugal,
Portugal,
Portugal,
US,
ZIP: Portugal
Phone: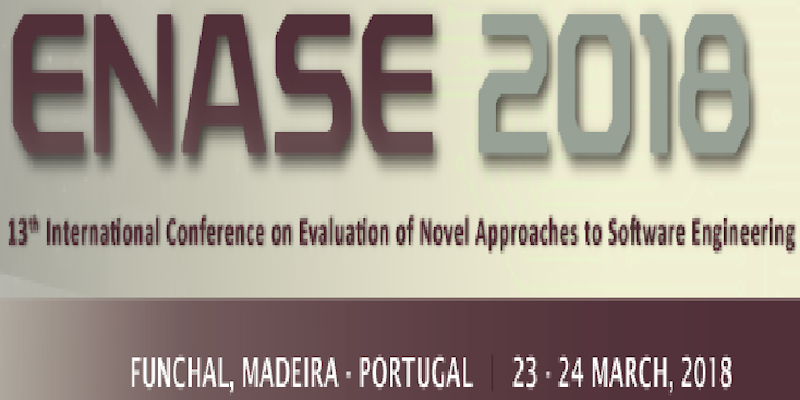 Description
Special Session on
Digitization Technology and Management - DigiTechMan 2021
23 - 24 March, 2021 - Funchal, Madeira, Portugal
Within the 13th International Conference on Evaluation of Novel Approaches to Software Engineering - ENASE 2021
CO-CHAIRS
Alfred Zimmermann
Reutlingen University
Germany
Brief Bio
Alfred Zimmermann is a professor of computer science at Reutlingen University, Germany, research director and speaker of the Cooperative Doctoral Program for Services Computing, at Herman Hollerith Center Boeblingen, Germany. His research is focused on digital transformation and digital enterprise architecture in close relationship with services and cloud computing. He graduated in Medical Informatics at the University of Heidelberg, Germany and obtained his Ph.D. Informatics from the University of Stuttgart, Germany. He keeps the academic relations of his home university to the GI – The German Computer Science Society, the ACM – The US Association for Computing Machinery and the IEEE, where he is part of specific research groups, programs, and initiatives like software architecture, enterprise architecture and management, services computing, and cloud computing. Additionally, he is a visiting professor and honorary professor at international universities: La Plata University – Buenos Aires, the Marmara University and the Yeditepe University of Istanbul.
Rainer Schmidt
Munich University of Applied Sciences
Germany
SCOPE
The special session brings together academics, researchers and practitioners to focus on fundamental and practical aspects of Digitization Technologies and Management to support the digital transformation for digitized products, services, and digital business processes with related information systems and technologies.
TOPICS OF INTEREST
Topics of interest include, but are not limited to:
Digitization Architecture

Architectural Patterns for Digitization and Intelligence Analytics

Decision Support Processes and Frameworks

Digital Governance and Strategy

Architectural Metamodels and Ontologies

Adaptive Software Architecturest

Self-optimizing and Resilient Systems

Digital Platforms and Ecosystems

Digitization Technologies: Internet of Things, Mobility Platforms and Systems, Services & Cloud Computing, Big Data & Analytics
Important Dates
Conference
Regular Papers
Paper Submission: October 18, 2021
Authors Notification: December 19, 2021
Camera Ready and Registration: January 4, 2021
Position Papers
Paper Submission: November 22, 2021
Authors Notification: January 11, 2021
Camera Ready and Registration: January 24, 2021
Workshops
Workshop Proposal: November 3, 2021
Doctoral Consortium
Paper Submission: January 15, 2021
Authors Notification: January 26, 2021
Camera Ready and Registration: February 7, 2021
Special Sessions
Special Session Proposal: November 3, 2021
Paper Submission: January 11, 2021
Authors Notification: January 25, 2021
Camera Ready and Registration: February 2, 2021
Tutorials
Tutorial Proposal: January 30, 2021
Demos
Demo Proposal: January 30, 2021
Panels
Panel Proposal: January 30, 2021
Open Communications
Paper Submission: January 15, 2021
Authors Notification: January 26, 2021
Camera Ready and Registration: February 7, 2021
Please contact the event manager Marilyn below for the following:
- Discounts for registering 5 or more participants.
- If you company requires a price quotation.
Event Manager Contact: marilyn.b.turner(at)nyeventslist.com
You can also contact us if you require a visa invitation letter, after ticket purchase.
We can also provide a certificate of completion for this event if required.

NO REFUNDS ALLOWED ON REGISTRATIONS
-----------------------------------------------------------------
This Event Listing is Promoted by
New York Media Technologies LLC in association
with INSTICC
http://www.NyEventsList.com
http://www.BostonEventsList.com
http://www.SFBayEventsList.com
-----------------------------------------------------------------
MYL170818CEV MAR170927UPT
Event Categories
COMPUTERS AND INTERNET CONFERENCES
,
Technology
Keywords: fun, architecture , architectures, business , communication , conference , Engineering , framework , Fun , internet
---
---
---
Comments
---
---