New York Professional Events List
An introduction to Veterinary Pharmacology (com) A
---
Date
Mar 09, 2021 - 08:30 AM - Mar 10, 08:30 AM
Organizer
New York Media Technologies LLC in association with METRICSTREAM INC.
Location
Kansas CityKansas City, MOUnited States,
Kansas City,
MO ,
US,
ZIP: United States
Phone: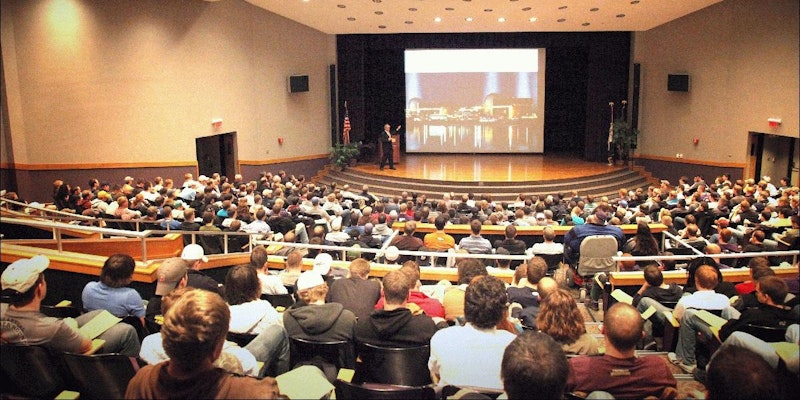 Description
An introduction to Veterinary Pharmacology
*** LIMITED TIME OFFER: FREE $100 AMAZON GIFT CARD! ***
REGISTER TODAY!
This course is an introduction to Veterinary Pharmacology. It will provide background, context and understanding regarding Absorption, Distribution, Metabolism and Excretion (ADME). In addition, there will be a limited introduction into comparative physiology in the major veterinary species with each section. Finally, an introduction into Pharmacokinetics and the terminology used in this area will also be provided. This seminar will provide attendees with an understanding of Veterinary Pharmacology and ADME topics in the context of veterinary drug development.
Seminar Fee Includes:Lunch
AM-PM Tea/Coffee
Seminar Material
USB with seminar presentation
Hard copy of presentation
Attendance Certificate
$100 Gift Cert for next seminar
Learning Objectives:
Upon completing this course on veterinary medicine regulations participants will have learned:
To gain a general understanding of all aspects of the basic science of Veterinary ADME/Pharmacokinetics.

To learn the vocabulary related to Veterinary ADME/Pharmacokinetics.

To understand the interactions of chemical compounds and living systems.

To appreciate how drug actions and interactions relate to physiological principles. Pharmacology is simply: PHYSIOLOGY OR PATHO-PHYSIOLOGY BEING INFLUENCED BY AN EXOGENOUS COMPOUND(S).

To EVALUATE CRITICALLY data and drug PRODUCT INFORMATION.
Who will Benefit:
This course is designed for people tasked with developing and maintaining an animal health company's product portfolio and who may also be involved with a company's regulatory strategies. This includes individuals responsible for overseeing regulatory affairs, developing veterinary drug products, evaluating new technologies or applications, and those tasked with ensuring corporate compliance. Among others, this includes:
Personnel new to the Animal Health Industry

Scientists in Veterinary Drug Development

Entrepreneurs and small business owners wanting to understanding Veterinary Pharmacology

CRO professionals

Entrepreneurs looking to add value to their products

Regulatory professionals

Process owners

Financial Advisors and Institutional Investors

Consultants, Inspectors and cGxP Experts
Agenda
---
-------------
AGENDA
-------------
DAY 01(8:30 AM - 4:30 PM)
08.30 AM - 09.00 AM: Registration

09.00 AM: Session Start

Introduction to General Principles of Veterinary Pharmacology

Introduction

General Principles

Dosage Forms

Route of Administration

Absorption

Dissolution

Movement across membranes

Blood flow

Solubility

Surface area

pH partitioning

Oral

IV

IM

SC

Topical

Intratracheal/Nebulization/Inhalation

Distribution

Movement across Membranes

Plasma Protein binding

Tissue concentrations

P-glycoprotein and other transporters
DAY 02(8:30 AM - 4:30 PM)
Metabolism

Organs

Phase I

CYP

Oxidation

Reduction

Hydrolysis

Phase II

Glucuronidation

Acetylation

Sulfation

1st pass effect

Species differences

Elimination

Pharmacokinetics

Concentration vs time curves

Compartmental vs non-Compartmental

Parameters

AUC

AUMC

Cmax

Tmax

t1/2

λ

Vd

Clp

Bioavailability (F)

Bioequivalence

Dosage regimens
Speaker Details
---
-------------
SPEAKER
-------------

Rob Hunter
Veterinary Drug Development Specialist
Seminar Instructor Rob Hunter has 20 years of veterinary and human drug development experience with NASA, Pfizer, Elanco, Parnell, and Provetica. He has contributed to the approvals for Revolution®, Dectomax®, Ovugel®, and Pulmotil®, with others currently in development or under regulatory review. Internationally recognized subject matter expert on pharmacokinetics, antimicrobial PK/PD, interspecies allometry, drug metabolism, bioequivalence, and tissue residues/human food safety along with corresponding bioanalytical support. Dr. Hunter has served on and chaired several AHI committees and represented the U.S. veterinary pharmaceutical industry on the VICH bioequivalence expert committee. He has represented various companies at CVM/FDA, EMA/CVMP, APVMA, VDD (Canada), NVQRS/QIA (South Korea), Thailand FDA, NVAL (Japan), Ministry of Agriculture (Vietnam), and IVDC (China) regarding specific products, issues, and/or policies.
Please contact the event manager Marilyn below for the following:
- Discounts for registering 5 or more participants.
- If you company requires a price quotation.
Event Manager Contact: marilyn.b.turner(at)nyeventslist.com
You can also contact us if you require a visa invitation letter, after ticket purchase.
We can also provide a certificate of completion for this event if required.

NO REFUNDS ALLOWED ON REGISTRATIONS
-----------------------------------------------------------------
This Event Listing is Promoted by
New York Media Technologies LLC in association
with Metricstream Inc.
http://www.NyEventsList.com
http://www.BostonEventsList.com
http://www.SFBayEventsList.com
-----------------------------------------------------------------
MYL170825CEV MAR170926UPT MYL171117UPR
Event Categories
HEALTH AND MEDICINE CONFERENCES
,
Healthcare
,
Life Sciences, Biotechnology
,
SCIENCE AND TECHNOLOGY CONFERENCES
,
Technology
Keywords: applications, business , design , developing, development , Financial , Health , industry , institution, Investor
---
---
---
Comments
---
---
Newsletters
VIP Life Time Subscription to our Newsletters!

$399.99