New York Professional Events List
A Risk Based Approach To Data Integrity (ntz)
---
Date
Apr 19, 2018 - 09:00 AM - Apr 20, 06:00 PM
Organizer
Netzealous LLC - NewYorkEventsList
Location
Courtyard by Marriott Arlington Crystal City/Reagan National Airport2899 Jefferson Davis HighwayArlington, VA 22202United States,
Arlington,
VA ,
US,
ZIP: 22202United
Phone: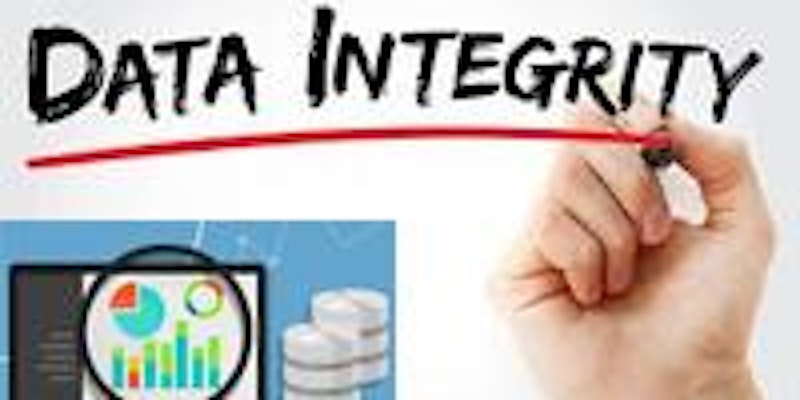 Description
*** LIMITED TIME OFFER: FREE $100 AMAZON GIFT CARD! ***
REGISTER TODAY!
The impact of Data Integrity issues on a regulated company can be significant: it can result in recalls of products, warning or untitled letters, import alerts, injunctions, seizures, legal action, etc. These regulatory actions can have significant financial impact to the company. However, and most importantly, data integrity issues can lead to potential patient harm!!
Defined by the Medicines and Healthcare Products Regulatory Agency (MHRA) as "the extent which all data are complete, consistent and accurate throughout the data lifecycle", data integrity is increasingly the focus of regulatory agencies round the world. Companies must now ensure that they are appropriately addressing data integrity and data governance. This includes organizational, procedural and technical controls that must be considered as part of an overarching data governance system. In addition, the effort and resources committed to data integrity must be commensurate with the role it plays in assuring product quality.
To ensure Data Integrity, a GxP regulated company needs to abide by principles, current regulations and industry best practices on the expectations for the management GxP regulated records and data. These principles, regulations and best practices, ensure that data is complete, consistent, accurate, secure and available throughout the record life cycle. This approach is intended to encourage innovation and technological advances while avoiding unacceptable risk to product quality, patient safety and public health.
Key implementation considerations for a corporate data integrity program, include development of a high-level strategy, identifying and gaining executive sponsorship, focusing on management accountability, implementing tools for knowledge sharing and developing and providing the appropriate levels of training. An effective data integrity program includes addressing of behavioral factors and drives a strategy that focuses on prevention, detection, response and continuous improvement.
---
The Seminar:
This Seminar addresses the integrity of GxP records and data used within the regulated industries including pharmaceutical, biological, medical devices, cosmetics, food and any other industry where data integrity is important. It provides a method for managing risk to record and data integrity. Learning Objectives for the seminar include:
Data Integrity Requirements

Critical Areas of Regulatory Focus and Concern

Key Concepts

A Framework for Data Governance and Human Factors

A Complete Data Life Cycle Approach as Part of a Quality Management System, from Creation to Destruction

How to Apply Risk Management to Data Integrity
---
Why you should attend:
VP of IT

Director of IT

Quality Managers

Project Managers (for CSV / IT)

Validation Specialists

Database Administrators

System Administrators

Directors / Senior Directors of Discovery

Directors / Senior Directors of Development

Directors / Senior Directors of Commercialization

Document Managers

Training Managers

Regulators

Vendors

Suppliers

Outsource Service Providers
---
Industries:
Pharmaceuticals

Biotech

Medical Device

Radiological Health

Blood Products

Companion Animals

Food

Cosmetics

Tobacco

Academia
Day 1 Schedule
---
Lecture 1:
Introduction and Background
Introductions / Participants' Understanding / Participants' Objectives for the Course (Please come prepared to discuss)

Regulatory Focus

Data Integrity Requirements
---
Lecture 2:
Data Governance Framework
Elements of the Data Governance Framework

Human Factors in Data Integrity

Data Integrity Maturity Model
---
Lecture 3:
Quality Risk Management
Process Risk Management

Quality Risk Managemet

Product and Process Context
---
Lecture 4:
Data Life Cycle
Data Creation

Data Processing

Data Review, Reporting and Use

Data Retention & Retrieval

Data Destruction

Integrating Data Integrity into Existing Records Management Process
Day 2 Schedule
---
Lecture 5:
Data Integrity Management
Corporate Data Integrity Program

Data Integrity Maturity Model

Human Factors

Inspection Readiness
---
Lecture 6:
Auditing & Audit Trails
Data Audit Trail

Audit Trail Review

Data Auditing

Periodic Review
---
Lecture 7:
Data Integrity for Electronic Records / Electronic Signatures (ERES)
User Requirements

Process Mapping & Interfaces

Controls for Electronic Records / Electronic Signatures

Data Integrity for Spreadsheets & End-User Applications

Data Integrity for IT Infrastructure
---
Lecture 8:
Data Conversions
Retention, Archiving & Migration

Paper Records & Hybrid Situations

Converting Electronic to Alternative Format or Alternative Format Hybrids
---
Quiz: Jeopardy!!!!
Angela Bazigos
CEO, Touchstone Technologies Silicon Valley

Seasoned Executive with 40 years of experience in the Life Sciences & Healthcare Industries. Positions include Chief Compliance Officer http://morflearning.com/angelabazigos/. Experience combines Quality Assurance, Regulatory Compliance, Business Administration, Information Technology, Project Management, Clinical Lab Science, Turnarounds and Business Development. Past employers / clients include Roche, Novartis, Genentech & PriceWaterhouseCoopers. Co-authored & prototyped 21 CFR 11 guidance with FDA. Co-authored Computerized Systems in Clinical Research w/ FDA http://www1.diahome.org/~/media/4FA562336EBD46C58CDC43A8B7773095.ashx Patent on speeding up software compliance https://www.google.com/patents/US8266578. Recently quoted in Wall Street Journal for using training to bring regulatory compliance to the Boardroom http://blogs.wsj.com/riskandcompliance/2015/07/24/using-training-to-bring-compliance-to-boardrooms/ National Trainer for Society of Quality Assurance. Comments / collaborates with FDA on new guidance documents. Former President of Pacific Regional Chapter of Society of Quality Assurance. Stanford's Who's Who for LifeSciences: http://www.stanfordwhoswho.com/Angela.Bazigos.7144112.html#overview.
Please contact the event manager Marilyn (marilyn.b.turner(at)nyeventslist.com ) below for:
- Discounts for multiple participants.
- Require a price quotation.
- Require to pay by wire transfer or PayPal
- Invitation letter for visa applications

NO REFUNDS ALLOWED ON REGISTRATIONS
-----------------------------------------------------------------
This Event is Brought to You by:
Netzealous LLC - NewYorkEventsList
http://www.NyEventsList.com
http://www.BostonEventsList.com
http://www.SFBayEventsList.com

MYL171010CEV
Event Categories
BUSINESS & MANAGEMENT CONFERENCES
,
COMPUTERS AND INTERNET CONFERENCES
,
Technology
Keywords: fun, administration , applications, business , Clinical , developing, development , Financial , food , framework
---
---
---
Comments
---
---