New York Professional Events List
Submental Liposuction
---
Date
May 01, 2017 - 08:00 AM - 05:30 PM
Organizer
empiremedicaltraining
Location
Westin New York,
New York,
NY,
USA,
ZIP: 10036
Phone: 866-366-1576

Submental Liposuction is an office-based procedure that can provide dramatic results for select patients. As cosmetic medicine continues to be in high demand, physicians must be properly trained and knowledgeable in these areas.
Submental Liposuction can safely and effectively be performed in the office setting. This is a procedure that can be done in your office in 30 minutes or less with little or no side effects. The equipment needed along with the necessary solutions and supplies provide no financial barriers as they are inexpensive. With patients willing to pay upwards of $3- $4,000 for this lunch time procedure, SM Liposuction is a nice addition for the Cosmetic Physician interested in providing superior techniques for their patients.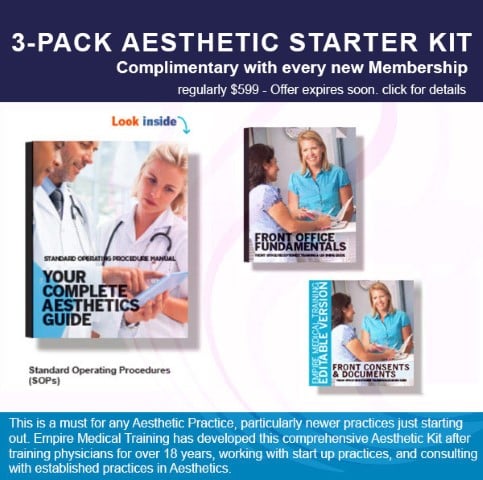 After completing the program the physician will gain expertise in performing SM Liposuction. The program will be instructed by Dr. William McMunn, a board certified maxillofacial surgeon, with a degree in Dentistry and Medicine. Dr. McMunn has performed numerous SM Liposuction procedures and is a favorite instructor from the Empire faculty.
As always with all Empire instructional programs, there will be specific lectures and materials to prepare the physician to properly market and promote this new service. Pricing and marketing will be covered in detail.
Objectives for Submental Liposuction 1-Day Surgical Workshop
Upon completion of this program, the physician should be able to:
Learn to thoroughly evaluate the patient with Aesthetic and/or Medical requests
Become proficient in Tumescent Anesthesia techniques and protocols - including patient selection.
Gain the technical skills required to perform various Liposuction procedures.
Understand the shortcomings and Avoid Pitfalls of Liposuction and Laser Lipolysis.
Learn the medical protocols and standard of care to be used in using Tumescent Anesthesia and in performing Liposuction on the various parts of the body.
Understand how patient selection, gender differences, and anatomical considerations to be able to perform safe, effective, and satisfying results for your patients.
Understand Pre-Operative, Intra-Operative, and Post-Operative protocols as well as contraindications to anesthesia and complications that may occur during or after surgery.
Understand how to create a "surgical suite" within your office including equipment, supplies, licenses, insurance considerations, and setting up a sterile environment for surgery.
Learn the importance of post treatment compression, wound care, and scarring considerations.
Learn to implement specific strategies for marketing and practice growth.
Event Categories
HEALTH AND MEDICINE CONFERENCES
,
Healthcare
,
Technology
Keywords: arts, environment, Financial , implement, learn, lectures, performing , program , protocols, sin
---
---
---
Comments
---
---
Newsletters
VIP Life Time Subscription to our Newsletters!

$399.99