New York Professional Events List
Sexual Dysfunction Training for Men and Women
---
Date
Apr 28, 2017 - 08:00 AM - 05:00 PM
Organizer
empiremedicaltraining
Location
Westin New York,
New York,
NY,
USA,
ZIP: 10036
Phone: 866-366-1576

Sexual Dysfunction Treatment for the Primary Care Physician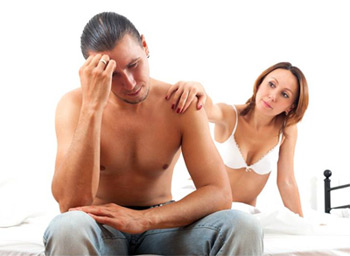 Sexual dysfunction is one of the largest and fastest growing segments within medicine. The statistics are staggering and yet both physician and patients are unaware of the breakthroughs in medicine that allow for effective treatment in both men and women. Erectile dysfunction affects almost all men at one time or another in their lives and effects more than 30 million American men. Women suffer from sexual dysfunction more than men due to differing perceptions of sexual intercourse; about 43% of women in America suffer from female sexual dysfunction. The annual revenue growth since 2007 is 7.8% and projected growth going forward is at 9.2% per year.
The Sexual Dysfunction Course has been separated to include men and women as well as the diagnosis, treatments available and standard of care needed. In men, cases for erectile dysfunction will more than double over the next 25 years due to population trends. The worldwide incidence of erectile dysfunction estimated at over 152 million men, with a forecast of 322 million men by the year 2025. About 80% of erectile dysfunction goes unreported while the 52% of men who suffer from erectile dysfunction 17% have minimal ED, 25% have moderate ED, and 10% have complete ED – all of which have effective treatment options available to them.
While ED in men has been extensively researched, very little has been completed on Female Sexual Dysfunction other than psychological causes. Only recently have we defined female sexual dysfunction and have defined and created classifications to this disorder. The causes of female sexual dysfunction can be an assortment of issues all intermingled making it more complex than of males.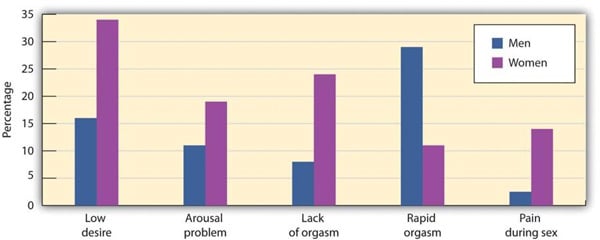 Sexual Dysfunction Training Description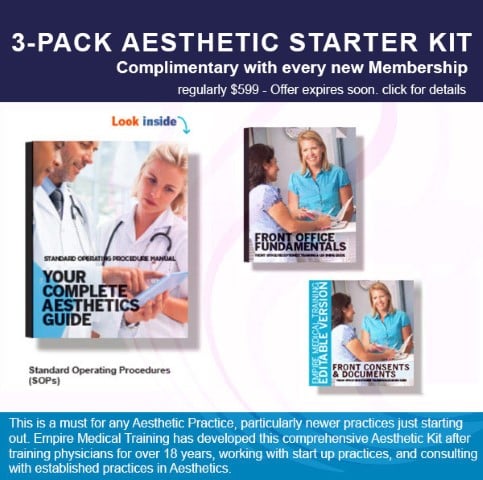 The primary objective of this program is to help practitioners gain a level of knowledge and confidence to offer Sexual Dysfunction Treatmentto male and female patients in their practice. This is accomplished by providing in this training course comprehensive instruction in the overall approach, diagnosis, evaluation, and all the effective treatment modalities currently available for your patient.
Your instructors are Physicians who have been very successful with offering ED and FSD treatments in their own practice. Anne Roberts, MD, who continues to be a favorite instructor of Empire, will meticulously teach the details and finer points for you to properly offer this treatment. Dr. Roberts is a board certified internal medicine physician, Yale Graduate, and Residency trained from Johns Hopkins and the Mayo Clinic. She is most notable for her dynamic lecture ability and her thoroughness in presenting information to our students that goes beyond the formal course study. Dr. Roberts also teaches the additional Bio-Identical Hormone Therapies and Anti Aging Courses offered at Empire.
Erectile Dysfunction in Men: We will review all pertinent anatomy, neural and venous pathways, drug interactions and psychological factors for men suffering from erectile dysfunction. During the course study you will understand the various factors in men experiencing erectile dysfunction including:
Neurogenic
Vasculogenic

Endothelial dysfunction (up to 95%)
Discrete lesions
Venous leakage

Failure of venule constriction

Psychogenic
Mixed (psychogenic & organic components)
Iatrogenic
Surgical Trauma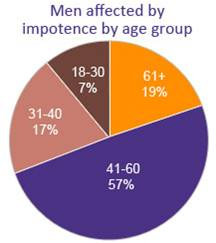 Patient history, testing and evaluation will allow you to identify and diagnose the condition and enable you to evaluate the various treatment options that can be administered safely. These protocols include clinical approach, integrative medical solutions, and mechanical options depending upon the diagnosis. Included with the course you will receive "standard of care" in regards to:

Clinical Approach
Initial Treatments (i.e. PDE 5 Inhibitors)
Alprostadil (PGE 1) intracavernous injections or intraurethrally.

Possible vacuum pump
Venous leakage

Triple Therapy (Trimix) - (papaverine, phentolamine, alprostadil)
Surgical Implants
Integrative Approaches & Combination Therapies (Clinical & Integrative)
Supplements (herbal, naturopathic remedies)
Possible Hormone Replacement
Secretagogues
(PRP) Priapus Shot – Pshot
In addition, premature ejaculation, sex aids, and psychological evaluation including the partner are discussed and or treatment options given. Protocols, intake forms, standardized testing, and alternative testing is presented and available for download. Extensive amount of time is spent on the safe administering of any of these solutions including contraindications, side effects, and possible complications.
Treating ED is no longer just for Urologists or other specialists. Learn the protocols that you can use to help the patients you currently have in your practice. With all the patients you have been referring, now is the time to start helping them yourself and retain the large income stream you have been diverting away from your practice.
Female Sexual Dysfunction (FSD): Female sexual dysfunction affects more of the population than that of males. Only recently have we been able to effectively identify and give definition to the disorder. During the course study you will be able to evaluate the patient based upon the following criteria: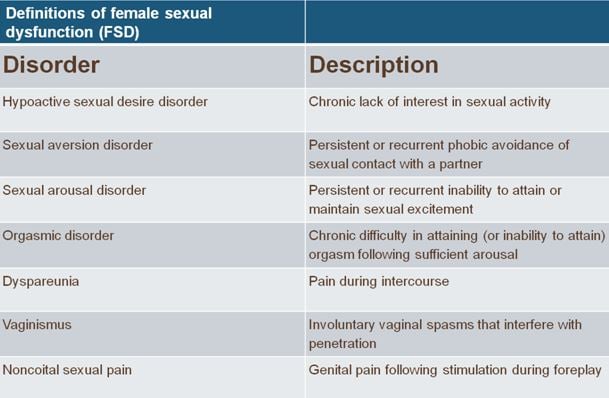 Testing, evaluation, and treatment options vary greatly based upon the presence of these symptoms which can be stand-alone or combined. Treating female sexual disorders require additional testing that can possible correlate deficiencies and/or other medical related issues such as drug interaction/sensitivities, psychological, or hormonal. An extensive amount of time is spent on determining the types of testing, typical results, and possible remedies to these disorders.
For example certain medical conditions can create the following dysfunction: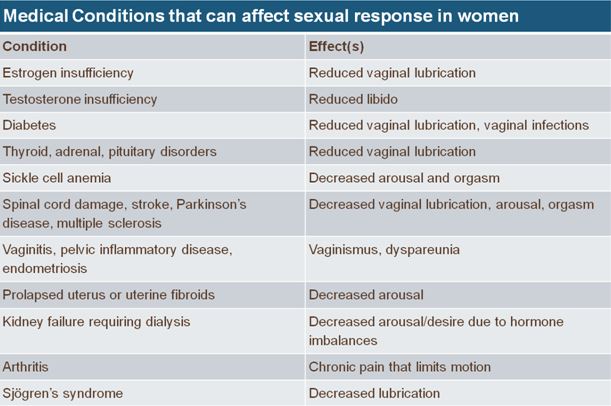 In other cases it can be psychological or there can be various procedures or medications that can create lack of sexual desire: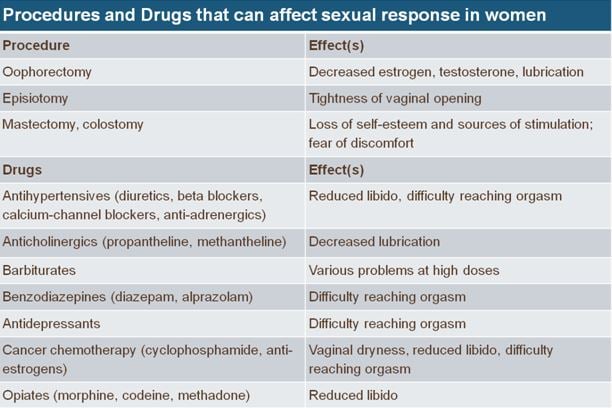 The objective of the training in relation to female sexual dysfunction is to be able to evaluate through histories, patient forms, consultation, and certain testing the possible and probable cause of her lack of sexual desire. Once diagnosed we offer the "standard of care" and protocols in treating these various symptoms through clinical approach, integrative approach, and in naturopathic solutions that can be utilized by themselves or in combination depending upon the patient.
Objectives- Sexual Dysfunction Training
The course material and presentations are designed to help practitioners actually create a subspecialty treating male and female patients with sexual dysfunction. We leave this decision to you with regards to how extensive and how much you want to offer your patients. This new fast growing segment within medicine and is extremely lucrative and offers an opportunity for Physicians to create a thriving cash basis practice in this area.
The course study is very complete in reviewing all treatment options for your patients, from offering the most common modalities such as the topical creams and oral medications to the very popular micro injections and proprietary formulations you will learn at this course.
Business and Revenues
Participants of the Sexual Dysfunction Training program will have a thorough understanding of all the medical parameters to treat male and female patients. In addition, you will be presented with the business model and marketing strategies that are most effective. Female Sexual Dysfunction and ED treatments are a competitive industry and Empire's training is designed to help you be successful with this new specialty.
Event Categories
HEALTH AND MEDICINE CONFERENCES
,
Healthcare
,
Technology
Keywords: fun, business , class , Clinical , design , dynamic, Eating, Fun , history , histor
---
---
---
Comments
---
---
Newsletters
VIP Life Time Subscription to our Newsletters!

$399.99