New York Professional Events List
Safer Roads By Design Road Safety Audits(IRF)
---
Date
Dec 05, 2017 - 08:00 AM - Dec 07, 05:00 PM
Organizer
New York Media Technologies LLC in association with METRICSTREAM INC.
Location
IRF Global Training Institute500 Montgomery Street Fifth FloorAlexandria, VA 22314United States,
Alexandria,
VA ,
US,
ZIP: 22314
Phone: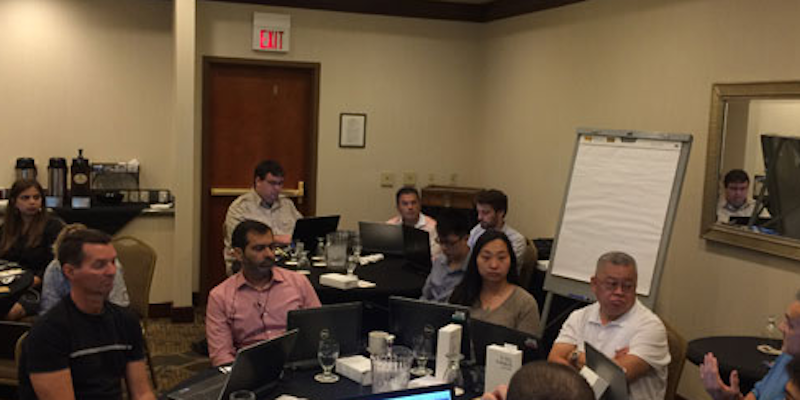 Description

Preventive risk assessment tools, such as road safety audits and inspections, are an effective and essential instrument to help road authorities reduce the number of crashes and casualties.
Risk assessment procedures can typically be applied at successive stages of road planning, design, opening and operations. They all serve the common purpose of identifying risk factors related to road design or traffic control that may lead to crashes, or make crashes more severe. In many cases, they help network road operators and city traffic departments identify engineering weaknesses and hazardous road sections, even in the absence of robust traffic injury data.
In 2015, 82.5% of countries worldwide reported implementing one or more of these procedures, yet over 70% of roads surveyed by the International Road Assessment Program are rated under 2 Stars in a 5 Star Rating System across at least one user category. These figures suggest a startling disconnect between the theoretical merits of road infrastructure safety management and the actual results experienced by countless road users every day.
As a global leader in road safety, the International Road Federation (IRF) is well positioned to present state of the art methodologies and cutting edge technologies that have been field tested to reduce traffic injury risk through auditing & inspections. Workshop attendees will receive the necessary theoretical background and applied practices, with specific application to the roads and highways of roads, to ensure their risk identification programs are effective and impactful.
---
Workshop Outcomes
Learn how to focus on road deficiencies that lead to severe and fatal injuries

Identify the different network safety and risk management tools available to practitioners Understand the benefits, resources and liability issues associated with each tool

Understand the concept of a Road Safety Auditor Team Leader and become better prepared for the IRF Qualified Knowledge Exam, which is a critical step to receiving the IRF Road Safety Auditor Team Leader Global Credential

Understand the role and skills of each member of a road safety audit team

Better understand data sources that are available to support recommendations for remedial measures
---
Target Audience
Road & Transport Agency Executives

Highway Engineers and Managers

Federal and State Road Safety Agencies and Professionals

Private Consultants & Contractors

Service Providers
---
From the Chairman
As the road industry's most trusted brand in continuing education, the IRF provides road professionals with educational opportunities that are recognized worldwide by engineering and transportation societies. IRF's Global Training Curriculum provides technical expertise in classroom and practical settings where attendees can learn from and have direct access to seasoned professionals. Each course is designed to assist attendees in learning to correctly apply the knowledge gained and provides the most relevant, up-to date information on best practices and technological solutions.IRF Workshops are specifically developed to meet the needs of road professionals. Whether you are a representative of a highway agency, a member of a financing institution, consultant or contractor, IRF workshops will give you the necessary tools to deliver improvements to your organization.As the IRF Chairman, I encourage you to make the most of these opportunities and help fulfill IRF's vision of better roads for a better world.
H.E. Eng. Abdullah A. Al-Mogbel
IRF Chairman
---
Executive Vice President
Michael G. Dreznes
International Road Federation
Michael G. Dreznes assumed his current position of Executive Vice-President of the International Road Federation (IRF) in February of 2012. Dreznes has spent the last thirty years working to make the roads safer around the world. He is recognized as one of the world's leading specialists on roadside safety promoting the concept of "Forgiving Roads," and has conducted multiple road safety training seminars on roadside safety, work zone safety, vulnerable user safety and road safety audit in more than sixty countries around the world. Dreznes is the Co-Chairman of the Transportation Research Board (TRB) AFB20 (2) Roadside Safety SubCommittee on International Research Activities, Co-Chairman of the United Nations Road Safety Collaboration (UNRSC) Decade of Action Pillar 2: Safer Roads and Mobility Project Group, and a member of the PIARC Road Safety Technical Committee 3.2 Design and Operation of Safer Road Infrastructure. In January 2015, Dreznes was named the winner of the TRB AFB20 Roadside Safety Design Kenneth Stonex Lifetime Achievement Award.
---
"Please contact the event manager Marilyn below for the following:
- Discounts for registering 5 or more participants.
- If you company requires a price quotation.
Event Manager Contact: marilyn.b.turner(at)nyeventslist.com
You can also contact us if you require a visa invitation letter, after ticket purchase.
We can also provide a certificate of completion for this event if required.

NO REFUNDS OR TRANSFER ALLOWED ON REGISTRATIONS
-----------------------------------------------------------------
This Event Listing is Promoted by
New York Media Technologies LLC in association
with METRICSTREAM INC.
http://www.NyEventsList.com
http://www.BostonEventsList.com
http://www.SFBayEventsList.com
-----------------------------------------------------------------"
SON170524CEV

Event Categories
ENVIRONMENT CONFERENCES
,
COMMUNICATIONS AND TRANSPORTATION CONFERENCES
,
Technology
Keywords: fun, access , assessment , audience, class , design , Educational, Engineering , Fun , identifyin
---
---
---
Comments
---
---