New York Professional Events List
Quality Audits for the Medical Device Industry (ntz) A
---
Date
Jan 25, 2018 - 09:00 AM - Jan 26, 06:00 PM
Organizer
Netzealous LLC - NewYorkEventsList
Location
WashingtonWashington, DCUnited States,
Washington,
DC ,
US,
ZIP: United States
Phone: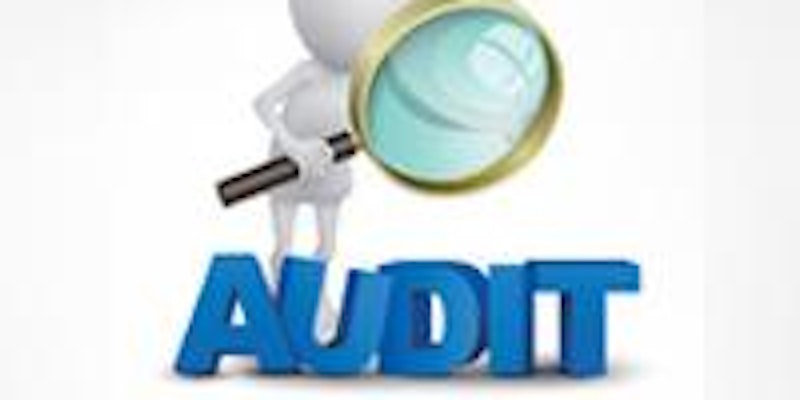 Description
*** LIMITED TIME OFFER: FREE $100 AMAZON GIFT CARD! ***
REGISTER TODAY!
Quality audits are an important element in implementing and maintaining an effective Quality Management System (QMS). Audits are one of the most powerful tools that management has to assure on effective QMS.
In this workshop, participants examine the various types of audits to understand their role. Internal quality audits (1st party) help a company evaluate itself. Customer/supplier audits (2ndparty) play a role in an effective supplier management program; your company could be the subject of the audit. Independent audits (3rd party) can help provide assurance about the health of a QMS.
This workshop provides the tools to establish and maintain an effective quality audit program for medical device manufacturing. The program includes the two major elements. Develop a plan to schedule, conduct, report, and close audits. Assign qualified people based on training, skill, and conflict of interest considerations. The workshop explains how to implement these quality audit program elements using examples and exercises that help develop the necessary skills.
Another important part of an audit program is responding to audit nonconformances. This includes correction, investigation, and corrective action. An effective audit program determines and eliminates the causes of the nonconformity, corrective action, to prevent recurrence. The workshop provides methods and exercises to for these important activities.
Management needs to understand the results from each audit type as part of Management Review. The workshop presentation should use statistical methodology to analyze quality audit reports. The workshop discusses the role of management review and helps identify the appropriate statistical methodologies for effective communication to management.
---
Learning Objectives:
Learn the difference among the audit types

Learn the difference among audit methods (system, product, process, etc.)

Understand audit scheduling and methods to establish and update the schedule

Recognize the role of auditor competency and how to determine it

Recognize which audits an auditor could conduct and which ones to avoid

Understand the role of correction and corrective action related to an audit nonconformance

Develop an effective approach for reporting at Management Review
---
Who Will Benefit:
Audit Manager

Lead Auditors

Audit Team Members

Management Representative

Quality Assurance Managers

Quality Engineers

Regulatory Affairs Managers

Supplier Management and Purchasing

Supplier Quality Engineers
Agenda
---
Day 1 Schedule
---
Lecture 1: Audit requirements in QMS standards
FDA QSR

ISO 13485:2003

ISO 13485:2016

ISO 14971:2007 & EN ISO 14971:2012

MDSAP

ISO 19011:2011
---
Lecture 2: Setting Up the Audit Program
Contents of the audit SOP

Developing and maintaining the audit schedule

Determining audit areas - process, procedure, or department

Tracking audit findings to closure

Documenting corrective action

Scheduling re-audits
---
Lecture 3: Auditor Qualifications and Assignment
Determine auditor competence requirements

Qualifying auditors - Training and experience

Assigning auditors - Skill and knowledge

Assigning auditors - Avoiding conflicts of assignment

Evaluating auditor performance
---
Lecture 4: Planning the Audit
Auditor assignment

Audit scope

Audit criteria

Audit plan
---
Lecture 5: Conducting the Audit
Audit methods

The backward tracing process audit

Reviewing records

Interviewing

Quality policy and quality objectives

Collecting audit evidence
---
Lecture 6: Audit Sampling Plans
Judgement samples

Statistical samples

Common statistical sampling plans
---
Lecture 7: Reporting the Audit
Writing findings - positive and negative

Scoring audits - Using the MDSAP method

Writing audit conclusions

The role of the audit report
Day 2 Schedule
---
Lecture 1: Conducting Second Party Audits
Preparing for the audit

Logistics

Audit scope

Performing the audit

Writing the audit report

Documenting the need for corrective action
---
Lecture 2: Being Audited (2nd and 3rd party)
Customer audits

Notified Body audits

EU Unannounced audit program

MDSAP

FDA Inspections
---
Lecture 3: Responding to audit nonconformances
Determining the cause

Extending the corrective action

Changes - procedures and training

Evaluating the impact of changes

Determining effectiveness
---
Lecture 4: Reporting to Management Review
Quality audit as a management tool

Summarizing audit results

Determining QMS effectiveness

Determining any need for change

Management Review agenda and report
Speaker Details
---
Dan O'Leary
President, Ombu Enterprises

Dan O'Leary is President of Ombu Enterprises, LLC, a company offering training and execution in Operational Excellence, focused on analytic skills and a systems approach to operations management. Dan has more than 30 years' experience in quality, operations, and program management in regulated industries including aviation, defense, medical devices, and clinical labs. He has a Masters Degree in Mathematics; is an ASQ certified Biomedical Auditor, Quality Auditor, Quality Engineer, Reliability Engineer, and Six Sigma Black Belt; and certified by APICS in Resource Management.
Please contact the event manager Marilyn (marilyn.b.turner(at)nyeventslist.com ) below for:
- Discounts for multiple participants.
- Require a price quotation.
- Require to pay by wire transfer or PayPal
- Invitation letter for visa applications

NO REFUNDS ALLOWED ON REGISTRATIONS
-----------------------------------------------------------------
This Event is Brought to You by:
Netzealous LLC - NewYorkEventsList
http://www.NyEventsList.com
http://www.BostonEventsList.com
http://www.SFBayEventsList.com

MYL171009CEV
Event Categories
BUSINESS & MANAGEMENT CONFERENCES
,
HEALTH AND MEDICINE CONFERENCES
,
Healthcare
,
Life Sciences, Biotechnology
,
SCIENCE AND TECHNOLOGY CONFERENCES
,
Technology
Keywords: analyze, communication , Health , implement, industry , learn, Learning , Management , methodology, program
---
---
---
Comments
---
---