New York Professional Events List
Physician Medical Weight Loss Training
---
Date
Apr 30, 2017 - 08:30 AM - 04:30 PM
Organizer
empiremedicaltraining
Location
Westin New York,
New York,
NY,
USA,
ZIP: 10036
Phone: 866-366-1576

We Provide Physician Weight Loss Training Courses
The Medical Weight Loss Training program will prepare you to be able to integrate lucrative weight loss options safely and effectively within your practice. Weight Loss Medicine is highly lucrative and continues to be a service which is in high demand by your patients. This course is very detailed and comprehensive providing you with instruction on the specific FDA pharmaceutical weight loss protocols, hormonal protocols, bariatric protocols, and other effective weight loss treatments dependent upon medical necessity and overall patient health. As part of the course you will also understand other adjunctive procedures such as MIC injections, Vitamin B-12, and a variety of supplements and off label use of other weight loss prescriptions.

The market for weight loss care is almost $58 billion dollars, with companies like Weight Watchers and Nestle's Jenny Craig (Nestles Chocolate) making over $2B in annual revenue. During the Physician Prescribed Weight Loss Training, you will not only learn how the diet functions but also learn how various diet methods work and about the contraindications from each. We understand that the concept of creating a weight loss program can be complicated and time consuming as it relates to protocols, patient education, meal planning, nutrition, and creating an office staff environment dedicated to the program. Empire has streamlined this process by creating the patient workups needed for various patients and diet plans, including blood and hormonal pattern testing. Initial consultation questionnaires, in addition to other forms and protocols, are digitally included in the education course. Empire also includes a detailed outline of how to get started. There are many weight management options, and attendees will get an intimate understanding of how to combine them to maximize results; the right combination can help patients lose weight while shaping and toning their bodies with minimal exertion.


Patients realize that there is no faster, safer way to lose unwanted pounds and inches than consulting with their physician. Many patients are frustrated that most diets are ineffective and maintaining any results from the weight loss plan are poor. Our 1-Day Physician Prescribed Medical Weight Loss Course will allow you to seamlessly incorporate all of the popular medical weight loss programs and allow for modification to these to be able to offer a personalized weight loss regimen for patients and thereafter a maintenance program to allow patients to keep the weight off permanently. The options we present are safe and medically proven to be the most effective and include pharmaceutical, hormonal, medical at risk, and other bariatric approved programs.
The correlation of being overweight to heart disease, diabetes and other serious medical complications is well documented. Create a standard of care for your integration of weight loss services, understand the potential complications associated with obesity and poor health, but also have the knowledge of creating a program that fits your lifestyle, medical needs and overall health going forward into the future.
Instruction for Weight Gain, Fatigue & Chronic Pain Management for Patients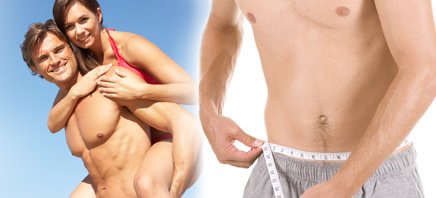 Empire has chosen Anne Roberts, MD as our lead instructor for the physician medical weight loss training program. (Credentials and photo on Faculty Page) Dr. Roberts is an experienced, dynamic speaker with credentials to match her charisma. Dr. Roberts has one of the largest weight loss centers in her home town and she will outline the steps during this weight loss training so you can duplicate this strategy in your own office.
In addition, physicians will be presented with a proven marketing strategy to incorporate an effective, permanent weight loss center into their practice. Weight loss centers are emerging in popularity because of the never-ending supply of patients that require weight management and the abundant new income source that they provide.
How often do you see the same patients year after year and advise them about the lifestyle and weight issues that affect their health? How often do your patients encounter medical problems, such as diabetes, due to their excessive weight? As their physician, do not just give advice and consultation with these patients. Instead, offer them a weight loss program customized to their needs and create an additional revenue center for your practice. Offer your patients a higher standard of care and give them the tools to permanently modify their lifestyle! With obesity on the verge of surpassing smoking as the #1 cause of preventable death, primary care physicians owe it to themselves and their patients to provide the most current information and weight treatment options available.

Medical Weight Loss Course Objectives
Upon Completion of Physician Medical Weight Loss Workshop, the physician should be able to:
Learn about the latest weight loss programs and protocols available including:

Diet and Weight Loss Protocols
Schwarzbein Diet and/or modification thereto
Various Glycemic Diets
South Beach Diet
Zone Diets
Low Fat, High Protein and other commercial diets.

Learn how hormone imbalance affects weight gain and the storage of fat. Discuss the misconception about abdominal fat and stress in detail.
Physicians will learn how to thoroughly evaluate and consult with an overweight patient including personalized comprehensive laboratory workup. Physicians will also learn the ins and outs of Dietary therapy and behavioral therapy.
Understand Integrative/Stress management, new technologies and hormone balance as well as the importance of exercise.

New weight management/exercise technologies such as IR Infared Sauna, Power Plate etc.
Monitoring and Diagnostic Equipment Calorimeters, BMI, BMR Equipment Solutions
Meal Planning (Internet Based)

Learn about which prescription drugs are available now, as well as prescribing information and new drugs being proposed. Learn the protocols for dispensing controlled substances as well as how to safely market this service. Successfully market your new Cosmetic Practice

Understanding the benefits/drawbacks of creating a weight loss profit center within your practice.
ROI Analysis (Return on Investment)
Business Model for integrating into your own practice or stand-alone business venture.
Practicality of the various types of programs available for your patients.
Leveraging your Patient File Base
Understand the need for retail as part of your business model for supplements, nuticeuticals and possibly meal planning.
Proven "Outreach" Marketing Programs.
Gain a thorough understanding of what it takes to become successful and outside services that can make a difference.
Weight loss as an adjunct to other profitable procedures (cellulite reduction/antiaging
service)
Weight loss is a springboard for other aesthetic services
Hormonal Therapies in relation with ketosis diets remain one of the most effective methods to lose weight rapidly. During the course you will learn the specific protocols about the various treatment options but also understand how to counsel your patient but also how to coach them into continuing their treatments. In addition with the course materials you will receive information about the specific foods and diet plans associated with the various protocols.
Agenda
---
Medical Weight Loss Training - Agenda
8:30am–9:00am • Registration.
9:00am–10:00am • Epidemiology of Obesity in the USA. Lifestyle & Environmental factors behind the epidemic of obesity. Effects of adrenal, thyroid and gonadal hormone imbalance on obesity.
10:00am–10:15am • Break.
10:00am--11:15am • hCG Diet Plan, protocols, contraindications, delivery methods, and compliance issues. MIC Injections, Vitamin B-12, meal replacements, and other supplements. Exercise and Weight Loss Compliance.
11:15am–12:30pm • Metabolic Syndrome (Syndrome X), Hypothyroidism, Why most adults are overweight, Diagnosis, Testing, and Treatment; Protocols for prescribing.
12:30pm–1:30pm • Lunch (on your own).
1:30pm–3:15pm • Medical Weight Loss Patient, Pre-existing conditions, Pharmacologics and drug interaction. Customizing a Personal Weight Loss Plan with medical at risk patients. Weight Loss Supplements – when and how to use them. Interaction & Precautions. Prescription and OTC Protocols will be discussed.
3:15pm–3:30pm • Break.
3:30pm–4:30pm • Implementing weight loss into your practice and after weight loss maintenance programs. Insurance, Testing, Follow up, and special considerations. How to startup your weight loss practice and incorporate it to your existing patients and community.
Event Categories
HEALTH AND MEDICINE CONFERENCES
,
Healthcare
,
Technology
Keywords: fun, analysis, business , dynamic, Eating, environment, food , Fun , functions, Health
---
---
---
Comments
---
---
Newsletters
VIP Life Time Subscription to our Newsletters!

$399.99