New York Professional Events List
New Hazard Communication & Global Harmonized System, and OSHA Record Keepin...
---
Date
Jan 18, 2018 - 08:30 AM - Jan 19, 04:00 PM
Organizer
METRICSTREAM INC - NewYorkEventsList
Location
HoustonHouston, TXUnited States,
Houston,
TX,
US,
ZIP: United States
Phone: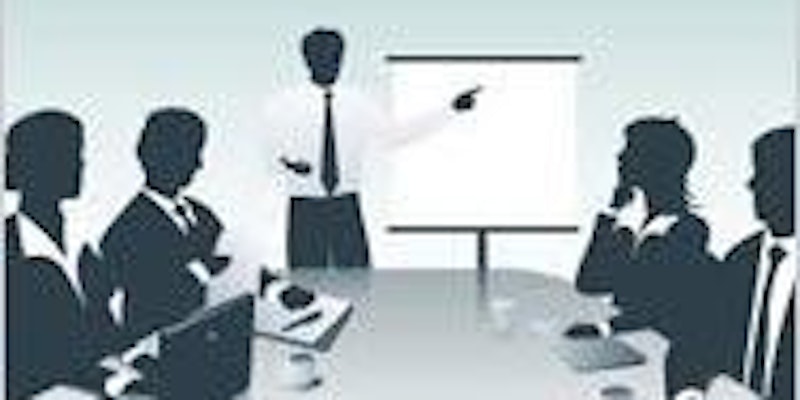 Description
New Hazard Communication and Global Harmonized System
OSHA has had a Hazard Communication regulation in place since 1986. This standard is typically among the top 5 violations cited by OSHA Inspectors when they visit a workplace. In 2012 Congress enacted sweeping changes to the Hazard Communication Standard, including incorporation of the Globally Harmonized system of Chemical classification. This new standard affects all segments of industry, whether they use, manufacture, or distribute chemicals.
This seminar will explain the requirements of the new Hazard Communication Standard and compare the old requirements with the new requirements. Examples of how the new requirements will be implemented, along with a time line for implementation will be presented. Attendees will be able to explore the requirements of the updated regulation and determine how to best apply it in their business.
OSHA Record Keeping
Whether one likes it or not, OSHA plays an important role in the day to day activities of most businesses. Employers wish to comply with OSHA to provide a safe workplace for their employees. They also want to avoid fines and the problems that come about as a result of those fines. It is not always easy to understand the intricacies of some OSHA regulations, such as the updated OSHA Injury and Illness reporting requirements.
During this seminar, we will cover the requirements of the regulation, highlight the changes and explain how to better understand the requirements of the regulation so as to avoid fines and penalties. We will also provide practical examples and hands on activities so that attendees can apply the lessons of the seminar to real life situations.
Who will Benefit:
Manufactures and Shippers

Safety Directors

Managers

Personnel Responsible for preparing SDS sheets

Chemical users

Health and Safety Managers

Safety Associates and Representatives

Occupational Safety Officers

Industrial Hygienists

Health and Safety Technicians

Risk Managers

Supervisors and Managers

Construction Foreman and Superintendents

Construction Safety Engineers

Safety Engineers

Quality Control Officers

Quality Assurance Officers

Clerk of the Works

Technical Writers

Architects and Engineers

Designers

Emergency Services Personnel

Incident Response Technicians, Managers, Officers

Human Resource Managers and Generalists

Interns

Facility Managers

Safety Managers

HR Personnel

Worker Compensation Professionals

Company Executives
Seminar Fee Includes:
AM-PM Tea/Coffee
Seminar Material
USB with seminar presentation
Hard copy of presentation
Attendance Certificate
$100 Gift Cert for next seminar
Agenda
---
AGENDA
DAY 01(8:30 AM - 4:30 PM)
Registration Process - (8:30 AM till 9:00 AM)

Session will begin by – (9:00 AM)

Introduction to OSHA – this is an interactive review of OSHA and selected State Plan requirements including:

Recently revised reporting requirements of certain types of accidents involving employee injury or death, hospitalizations, etc.

General paper recordkeeping requirements, OSHA or State Poster

Recently revised violations penalty structure

Pending electronic reporting of OSHA Log Cases via website – this can have far-reaching implications

Whistleblower protections

Drug & Alcohol test programs- dis-incentive to reporting

Complaint procedures – OSHA is strongly encouraging employees to file complains with their Agency

Types of Inspections – how to navigate this process

Incident Investigations

Review of basic OSHA compliance requirements

Performance standards

Employee Training & education

How to train a 'Competent Person

Example of structuring a basic Fall Protection training course curriculum

OSHA resources – SLTC; NIOSH; affiliations and affinity groups, etc.

Top Ten OSHA rule 'violations' – administrative and functional; how to stay in compliance

Hazard Communication / Globally Harmonized Standard – how to comply with this Standard

Safety Data Sheets

Pictograms – on SDS's and containers

Training

Written HCS/GHS Plan

Labels, storage, handling, transfer

Chemical Inventory List, maintenance; minimization; substitution

Hazardous Materials (Haz Mat) response to low level spill or leak – basic first steps

Review of North American Haz Mat Emergency Response Guidebook

Practical applications for spill control measures, basic chemistry
DAY 02(8:30 AM - 4:00 PM)
Review of Basic Industrial Hygiene applicable to industrial, construction, commercial trades

Blood borne pathogen awareness & program compliance

Silica Dust – Exposure Control Program

Indoor Air Quality

Zika & similar environmental hazards- Noro-virus; bird flu; hanta virus; reptile; rodent, etc.

Seasonal Health Factors – cold & flu avoidance, sanitary practices

Cold Weather Dress for Working safely outdoors

ERP – Active Shooter, Violence in the Workplace- severe weather preparedness

Why having an Employee Safety Committee is critically important

Fire Safety and Life Safety Code Compliance

Evacuation Drills from designated occupancies – how to simulate a drill in a high rise building

Emergency Preparations & Planning for specialty occupancies

Battery safety – for electric fork lift applications and UPS installations/Computer rooms, etc.

Other examples of Best Safety Practices

There will be a one page (20 Question) final exam for this session.

Exam is self-corrected, go around the room, participative
Speaker Details
---
John J. Meola, CSP, ARM
Director, Pillar, Inc.
He is also an Instructor at the VA Commonwealth University, School of Business, Risk Management and Insurance Department and an OSHA 500 Community Outreach Construction Safety Trainer. He has authored two safety handbooks and contributes numerous technical safety articles for trade industry publications.
Mr. Meola is also an Executive Officer with the Colonial VA Chapter of the American Society of Safety Engineers and a Past-President of this Chapter. He works closely with clients from private industry to develop and manage employee safety and health issues across a wide range of businesses.
Please contact the event manager Marilyn (marilyn.b.turner(at)nyeventslist.com ) below for:
- Discounts for multiple participants.
- Require a price quotation.
- Require to pay by wire transfer or PayPal
- Invitation letter for visa applications

NO REFUNDS ALLOWED ON REGISTRATIONS
-----------------------------------------------------------------
This Event is Brought to You by:
METRICSTREAM INC - NewYorkEventsList
http://www.NyEventsList.com
http://www.BostonEventsList.com
http://www.SFBayEventsList.com

MYL171013CEV
Event Categories
HEALTH AND MEDICINE CONFERENCES
,
Healthcare
,
Life Sciences, Biotechnology
,
SCIENCE AND TECHNOLOGY CONFERENCES
,
Technology
Keywords: business , class , communication , design , Designer, Health , implement, industry , professional, technical
---
---
---
Comments
---
---
Newsletters
VIP Life Time Subscription to our Newsletters!

$399.99