New York Professional Events List
MINING INVESTMENT Botswana (SPI)
---
Date
Apr 09, 2018 - 09:00 AM - Apr 11, 05:00 PM
Organizer
New York Media Technologies LLC in association with SPIRE EVENTS PTE LTD.
Location
Cresta Lodge GaboroneSamora Machel DriveGaborone, South-East DistrictBotswana,
Botswana,
Botswana,
US,
ZIP: Botswana
Phone: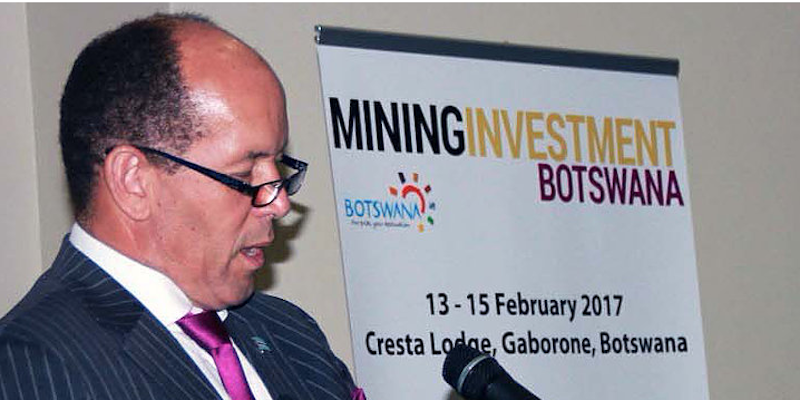 Description
THE FOREMOST SOUTHERN AFRICAN FORUM FOR THE GLOBAL MINING COMMUNITY
Mining Investment Botswana is a strategic mining conference and exhibition for the leaders of the mining, quarrying and construction materials industries, bringing together 200 attendees from 15 countries. Ministers, mining companies, investors and service providers travel from all over Africa, Europe, Asia, North America and Middle East for three days of partnering, networking and business matching.
THE CONFERENCE
Mining Investment Botswana welcomes ministers, geological surveys, exploring and operating mining companies, investors and key technology and production solution providers wanting to enter or expand their market presence at the world's next frontier mineral resources region.
Our innovative agenda and content, including keynotes, interactive panel discussions, interviews, roundtable sessions and spotlights, will enable you to learn from the best leaders.
The Conference Topics Include:
Global & regional investment opportunities: projects, countries, commodities

Financing options for mining companies: structures, sources and availability

How to start & expand exploration in Botswana and other Southern African countries?

Junior mining outlook in the region

Regional mining regulations and outlook on Botswana, Angola, Zambia, Zimbabwe, South

Africa, DRC, Namibia and Mozambique

Commodity updates on copper, nickel, coal, diamond, gold, cobalt, bauxite, salt, iron ore

and manganese

Geopolitical risks

Improving mining productivity & profitability

Automated mining practices & connected mine for sustainable & efficient mining operations

Infrastructure and transport investments for mining operations in Southern Africa

Managing risk in mining investments

Renewable energy & mining – bringing it all together

Corporate Social Responsibility & community engagement

Pan Africa mining exploration projects

Infrastructure developments for the minerals trade

Strategic use of ICT, satellites, new survey technologies & telecoms and much more!
Speaker Details
---
Mining Investment Series Speakers
Meet & network with leading industry experts

HON. ADVOCATE SADIQUE KEBONANG Minister Ministry of Mineral Resources, Green Technology & Energy Security, Botswana

HON. TSHEKEDI KHAMA Minister Ministry of Environment, Natural Resources, Conservation & Tourism, Botswana

HON. VINCENT SERETSE Minister Ministry of Investment, Trade and Industry, Botswana



CLYDE RUSSELL Asia Commodities and Energy Columnist Thomson Reuters

GUILLAUME TCHALY NKOLOMONI Founder & Partner Renovec Consultants & Partners Limited

WILLIE MOKGATLHE Chief Executive Officer Botswana Oil Limited



GABAAKE GABAAKE Executive Director Tlou Energy

TSAMETSE MMOLAI Manager, Listings and Trading Botswana Stock Exchange

CHARLES SIWAWA Chief Executive Officer Chamber of Mines Botswana



HARVEY NKOSI Country Manager – Group Business Development SADC Region Fraser Alexander

MCDONALD SEGOLA Managing Director Koos Segola Business Solutions

DR. BONNY IGNATIUS MATSHEDISO Director, Morupule Coal Mine | Senior Lecturer, Mining Section, University of Botswana



JULIAN HANNA Managing Director MOD Resources

WAYNE KINGWILL Managing Director Vivo Energy Botswana

JOHN REUBEN NGOMA Director Jodame Mining Limited
Please contact the event manager Marilyn below for the following:
- Discounts for registering 5 or more participants.
- If you company requires a price quotation.
Event Manager Contact: marilyn.b.turner(at)nyeventslist.com
You can also contact us if you require a visa invitation letter, after ticket purchase.
We can also provide a certificate of completion for this event if required.

NO REFUNDS OR TRANSFER ALLOWED ON REGISTRATIONS
-----------------------------------------------------------------
This Event Listing is Promoted by
New York Media Technologies LLC in association
with SPIRE EVENTS PTE LTD.
http://www.NyEventsList.com
http://www.BostonEventsList.com
http://www.SFBayEventsList.com
-----------------------------------------------------------------
SHU170427CEV
Event Categories
BUSINESS & MANAGEMENT CONFERENCES
,
Technology
Keywords: business , community , conference , development , exhibition , geologic, Investors, learn, managing, network
---
---
---
Comments
---
---
Newsletters
VIP Life Time Subscription to our Newsletters!

$399.99