New York Professional Events List
Medical Affairs Strategic Summit East (exl) S
---
Date
Apr 09, 2018 - 08:00 AM - Apr 11, 05:00 PM
Organizer
New York Media Technologies LLC in association with EXL Events Inc
Location
Hyatt Regency New Brunswick2 Albany StreetNew Brunswick, NJ 08901United States,
New Brunswick,
NJ ,
US,
ZIP: 08901
Phone: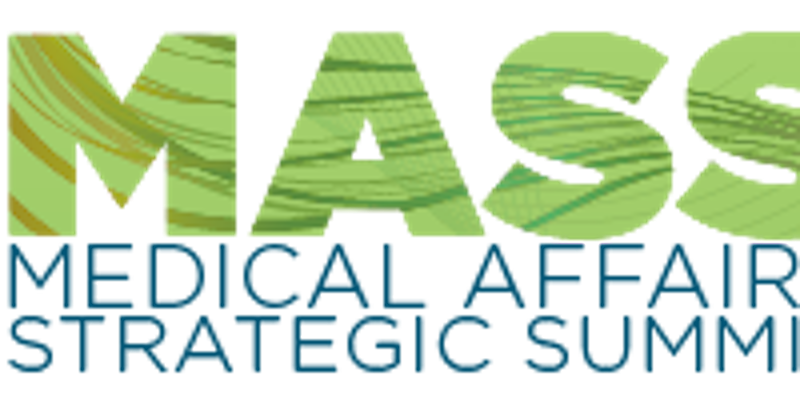 Description
Welcome to the
Medical Affairs Strategic Summit East
April 9-11, 2018 | TBD | New Brunswick, NJ
Manage Medical Affairs, Communication, Information and Research Collaborations to Increase Strategic Positioning in the Marketplace
Four Tracks — One Location — All-Access
Medical Affairs Executive Strategy
Medical affairs teams are involved in nearly all aspects of communication in a pharmaceutical/biotechnology/medical device organization. Their scope and authority can vary depending on the size of the business. One of the biggest issues medical affairs teams have faced in recent years has been the need to establish standard operating procedures and quality control measures for social media posts. With Twitter, Facebook and other networks in use by virtually all employees, medical affairs teams need to pinpoint who regulates company posts, what information is released and how posts should be edited.
This track will address the management and communication concerns internal teams face as well as how to best improve current processes in order to comply with new regulations and the instant access to information.
This conference is designed for representatives from pharmaceutical, biotechnology and medical device organizations with responsibilities in the following areas:
Medical Affairs/Field Medical Affairs

Medical Science/Field Medical Science

Clinical/Scientific Affairs

Medical Strategy/Communications

Key Opinion Leadership/Thought Leadership/Opinion Leader Relationships

Research and Development

Medical Education

Publication Planning

Scientific Communication

Program Management

Quality Assurance

Scientific Engagements

Medical Science Liaisons
Develop a holistic and patient-centered evidence generation process to achieve optimal reimbursement

Transform your medical affairs team into a strategic partner by providing market-based input into portfolio management and field insights

Explore the role of social media and digital health in medical affairs

Navigate the regulatory landscape of off-label communication

Ensure the impact and value of medical initiatives to internal and external stakeholders is well understood
MSL Best Practices
The role of the medical science liaison (MSL) has continued to expand. Previously, MSLs served as the link between their respective organizations and key opinion leaders (KOLs). As subject matter experts, MSLs convey product information to educate the KOL, then relay information back to their own organization. While this has not changed, MSLs are now taking on a more hybrid role, encompassing account/relationship management responsibilities in addition to interacting with clinical and business teams. To maintain the expanding list of responsibilities, MSLs need to be continuously trained and assessed for regulatory compliance and other various roles.
Accompanying the growth of the MSL role, data indicates that KOLs and physicians increasingly prefer to work with MSLs instead of sales or account managers.
The MSL Best Practices track will focus on the MSL's growing duties and on the exchange of MSL training and evaluation techniques in both small and large organizations.
This conference is designed for representatives from pharmaceutical, biotechnology and medical device organizations with responsibilities in the following areas:
Medical Science Liaisons

Medical Science

Medical Strategy

Scientific Communication

Medical Education

Key Opinion Leadership/Thought Leadership/Opinion Leader Relationships
Define meaningful KPIs for measuring the quality and impact of thought leader engagement

Create a process to collect, manage and communicate meaningful field insights back to the organization

Learn how to develop field medical excellence centers and operational models

Ensure effective coaching and training to build technical and leadership skills for maximum performance and long term succession planning

Maximize the value of field medical affairs for clinical trial success
Research Collaboration and Investigator-Initiated Trials
Research collaborations play a vital role in the discovery of new drug indications and the treatment of unmet medical needs. The growing collaboration between industry and academic investigators has led to increased funding and opened the doors to achieving promising clinical outcomes. Medical affairs professionals, MSLs, clinical operations and external research parties all work closely with investigators to achieve successful trials that can lead to new milestones in drug development. This collaboration between medical affairs, MSLs and clinical research teams is the backbone for successfully cultivating and communicating the value of treatments.
Standardization of terms, policies and procedures will help with vendor interactions and pave the way to more efficiently defining the lines of what is truly an investigator-initiated trial and what is a research collaboration.
The Research Collaboration and Investigator-Initiated Trials track covers all aspects of conducting trials — including ways in which investigators can efficiently reach out to industry professionals to foster supportive relationships — and addresses how industry optimizes and standardizes the discussion of clinical research to improve trial support and oversight. It also examines quality measures in detail to ensure compliance throughout the product life cycle.
This conference is designed for representatives from pharmaceutical, biotechnology and medical device organizations with responsibilities in the following areas:
Investigator-Initiated Research (IIR)

Investigator-Initiated Studies (IIS)

Investigator-Initiated Trials (IIT)

Investigator-Sponsored Trials (IST)

Research Collaborations

Medical Affairs/Global Medical Affairs

Medical/Clinical Operations

Clinical Project Management

Clinical Medical Affairs

Clinical Trial Monitoring

Research Grants

Clinical Outcomes and Publications

Regulatory Affairs
Successfully Integrate a Quality Component into Investigator-Initiated Trials

Prevent Non-Compliance and Steps to Take When It Occurs in Investigator-Initiated Trials

Develop an Efficient Process for Fair-Market Value Analysis of Budgets for Investigator-sponsored Trials

Field Medical Affairs in IITs: Leveraging Risk- Tolerance Models to Ensure Compliant and Strategic KOL Engagements

Examine How To Optimize The Approach To The ICH E6 (GCP) Addendum In Investigator-Initiated Trials
Medical Information and Call Center Management
Call centers (also referred to as contact centers) are another source of external medical and scientific communication. With the evolution of MSL and medical professionals' roles and responsibilities, companies are looking to streamline their medical information and communication processes. Pharmaceutical organizations have set up call centers where healthcare personnel, physicians and other stakeholders can call a company to learn more about a product, speak to a specialist about pharmaceutical specifics or report an adverse event.
At MASS East, the Medical Information and Call Center Management track will examine the organization of pharmaceutical call centers. During sessions, case studies and panels, key industry leaders will compare the benefits and disadvantages of in-house call centers and outsourced call centers, examine compliant communication strategies with patients, discuss the chain of custody of information in issue management, illustrate the benefits of monitoring externally published information, and strategize medical information communication through multiple mediums.
This conference is designed for representatives from pharmaceutical companies with responsibilities in the following areas:
Patient Education

Call Center Operations

Call Center Management

Patient Support

Data Management (Call Centers)

Call Center Training

Call Center Contracting

Patient Communication

Call Center Compliance

Telemedicine

Information Management

Patient Services

Patient Access
Implement Quality Assurance (QA) Process of Medical Information Database

Align Communication Resources Across Field and Internal Medical Affairs

Develop Innovative Mediums to Provide Patients With Digestible Medical Information

Improve the Health Literacy of Medical Information Response Letters

Dive Deep Into Strategies That Elevate the Customer Experience
Please contact the event manager Marilyn below for the following:
- Discounts for registering 5 or more participants.
- If you company requires a price quotation.
Event Manager Contact: marilyn.b.turner(at)nyeventslist.com
You can also contact us if you require a visa invitation letter, after ticket purchase.
We can also provide a certificate of completion for this event if required.

NO REFUNDS ALLOWED ON REGISTRATIONS
-----------------------------------------------------------------
This Event Listing is Promoted by
New York Media Technologies LLC in association
with EXL Events Inc
http://www.NyEventsList.com
http://www.BostonEventsList.com
http://www.SFBayEventsList.com
-----------------------------------------------------------------
MYL171002CEV
Event Categories
HEALTH AND MEDICINE CONFERENCES
,
Healthcare
,
Life Sciences, Biotechnology
,
SCIENCE AND TECHNOLOGY CONFERENCES
,
Technology
Keywords: fun, analysis, access , Book , business , Clinical , communication , conference , design , development
---
---
---
Comments
---
---
Newsletters
VIP Life Time Subscription to our Newsletters!

$399.99