New York Professional Events List
GMP Compliance for Quality Control and Contract Laboratories (com) A
---
Date
Dec 05, 2017 - 08:30 AM - Dec 06, 04:30 PM
Organizer
New York Media Technologies LLC in association with METRICSTREAM INC.
Venue
Amsterdam Netherlands
Location
AmsterdamNetherlands,
Netherlands,
Netherlands,
US,
ZIP: Netherlands
Phone: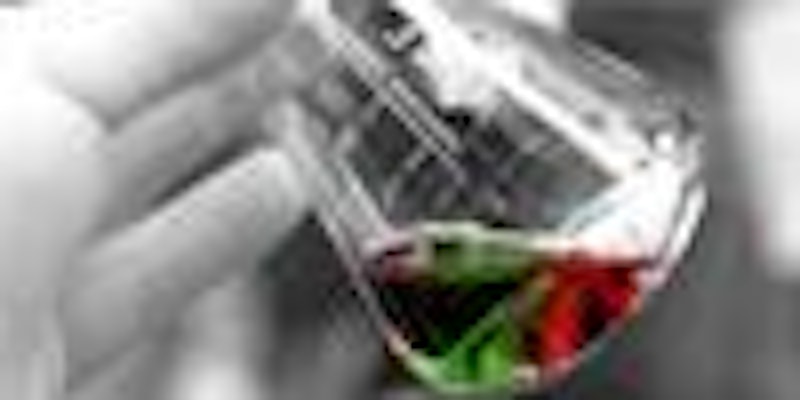 Description
Quality control and related contract laboratories are considered at high risk because after testing and approval, drug products and Active Pharmaceutical Ingredients (APIs) are released to the market without further check. That's the reason why the FDA and other agencies put highest emphasis on inspections of QC laboratories. Even though cGMP regulations have been in place since long time, the large number of QC related 483's and warning letters demonstrate that companies have problems with implementation.
This two day interactive in-person seminar will provide participants the regulatory background and guidelines through all critical areas of GMP compliance. This course helps attendees understand the latest requirements and also provides them templates and examples to develop inspection ready documentation.
Practical examples and interactive exercises will be dispersed into and between the presentations while 50% of the total time will be dedicated to practical sessions. During the seminar, participants will work in small groups on case studies and prepare the answers using prepared fill-in templates. After the course a large variety of tools such as SOPs, validation examples and checklists will be readily available on a dedicated website that can be used to easily implement what they have learned from the course.
Seminar Fee Includes:
Lunch
AM-PM Tea/Coffee
Seminar Material
Attendance Certificate
$100 Gift Cert for next seminar
Learning Objectives:
Learn about the regulatory background and GMP requirements for quality control and contract laboratories.

Understand and be able to explain your company's quality plan or laboratory compliance master plan.

Understand the difference between GMP and non-GMP laboratories.

Learn how to develop inspection ready documentation.

Be able to train others in your organization on GMP requirements.

Learn how to avoid and/or respond to the FDA inspectional observations and warning letters.
Complimentary Hand-outs (Value US$ 649.00):
For easy implementation, attendees will receive free access to "Laboratory Compliance Package" as Web download.
This package includes 46 SOPs, a compliance master plan, checklist and templates that help to implement GMP requirements in laboratories (Value: US$ 649)
50-Page primer: FDA GMP Compliance in Analytical Laboratories

Laboratory Compliance Master Plan

Worksheet – Laboratory Audits

Following Standard Operating Procedures:
Corrective and Preventive Actions (s-114)

Handling Out-of-Specification Results (s-115)

Handling Out-of-Trend Situations (s-116)

Qualification of Equipment (e-240)

Validation of Spreadsheet Applications (e-264)

Retention and Archiving of Electronic Records (e-315)

Generation and Maintenance of SOPs for Laboratories (S-504)

Change control of analytical equipment (s-509)

Auditing Analytical Laboratories (s-511)
Review and Approval of Analytical Test Results (s-512)

Training for Laboratory Personnel (e-513)

Purchasing and Receipt of Supplies for Laboratories (s-514)

Quality Assessment of Laboratory Suppliers (s-515)

Risk Assessment for Laboratory Systems (e-519)

Laboratory Complaint Handling (s-520)

Subcontracting of Testing and Calibration (s-522)

Laboratory Failure Investigations (e-530)

Preparation of Laboratory Working Standards (s-532)
Handling of Laboratory Test Samples (s-534)

Reserve Samples in Laboratories (s-535) NEW

Maintenance of Laboratory Equipment (s-541)

Validation of Analytical Methods (s-612)

Validation of Chromatographic Methods (s-613)

Handling (Certified) Reference Material (s-625)

Calibration of Analytical Balances (s-641)

Qualification of Refrigerators (s-644)

Validation of Laboratory Computer Systems (s-656)
Who Should Attend:
This seminar will be beneficial to the following personnel in FDA regulated laboratories:
Analysts and lab managers

QA managers and personnel

Validation specialists

Regulatory affairs

IT professionals

Human resources (HR) managers and staff

Training departments

Documentation department

Consultants& teachers

Dr. Ludwig Huber
Chief Advisor - Global FDA Compliance, Labcompliance
Dr. Ludwig Huber is Director and Chief Editor of www.labcompliance.com, the global on-line resource for validation and compliance issues for laboratories . Mr. Huber is an expert for FDA and equivalent international compliance and for ISO/IEC 17025 laboratory accreditation. He is also the Chairman, presenter and panel discussion member at US-FDA industry training sessions and conferences.
He served as a team member of PDA's task forces "21 CFR Part 11", of US-FDA internal documents, and of the GAMP® special interest group on laboratory equipment. In addition, he was awarded as Presenter of the Year of the Institute for Validation and Technology. He is the author of the books "Validation and Qualification in Analytical Laboratories, and "Validation of Computerized Analytical and Networked Systems", Interpharm Press.
Please contact the event manager Marilyn below for the following:
- Discounts for registering 5 or more participants.
- If you company requires a price quotation.
Event Manager Contact: marilyn.b.turner(at)nyeventslist.com
You can also contact us if you require a visa invitation letter, after ticket purchase.
We can also provide a certificate of completion for this event if required.

NO REFUNDS ALLOWED ON REGISTRATIONS
-----------------------------------------------------------------
This Event Listing is Promoted by
New York Media Technologies LLC in association
with Metricstream Inc.
http://www.NyEventsList.com
http://www.BostonEventsList.com
http://www.SFBayEventsList.com
-----------------------------------------------------------------
MYL170808CEV MAR170926UPT
Agenda
---
DAY 01(8:30 AM - 5:00 PM)
08.30 AM - 09.00 AM: Registration

09.00 AM: Session Start

09:00 - 09:45: FDA Regulations and Requirements Overview

FDA 21 CFR Part 211 and 21 CFR Part 11

Most frequently cited FDA 483s and warning letters

Requirements overview from sampling to archiving

Quality system requirements, e.g., ICH Q10

The concept and practice of risk based compliance

09:45 - 10:30 (*): Planning for quality and cGMP compliance

Developing and using a validation master plan

Scope, objectives and key elements of the master plan

Developing and using FDA compliant SOPs

Using templates to generate inspection ready documentation

Planning for efficiency cost-effectiveness

10:30 - 11:00: Break

11:00 - 12:00 (*): Calibration and Qualification of Laboratory Equipment

FDA requirements

USP chapter <1058> for instrument qualification

Going through examples for qualification steps(DQ, IQ, OQ, PQ)

SOPs and deliverables for three instrument categories

Developing calibration and qualification protocols

12:00 - 12:30 (*): Equipment Maintenance and Change control

Preventive maintenance; tasks, documentation

Planned and unplanned changes

Changing hardware, firmware, documentation

Definition and handling of like-for-like changes.

Requalification: time and event based

12:30 - 13:30: Lunch

13:30 - 15:00: Validation of Laboratory Computer Systems

Going through the new GAMP® guide: "A Risk based Approach to Laboratory Computerized Systems"

Going through a complete laboratory computer system validation from beginning to end

Integration the GAMP® guide with USP <1058>

Periodic evaluation to reduce revalidation efforts

Revalidation: why, what, when

15:00 - 15:30: Break

15:30 - 17:00 (*): Validation of Analytical Methods and Procedures

Parameters and tests according to ICH Q2

Developing a validation plan, protocols and a report

Setting acceptance criteria for different applications

Verification of compendial methods according to USP <1226>

Transfer of analytical procedures according to the new USP <1224>
DAY 02(8:30 AM - 4:30 PM)
08:30 - 09:00 AM: Sample Testing: Preparation, conduct, documentation

Preparing the equipment

Setting specifications and acceptance criteria

Documentation of test results

Review and approval

Not to forget: Review of electronic audit trail

09:00 - 10:00 (*): Handling out of specification (OOS) test results

Going through the FDA OOS guide

Learning from recent FDA warning letters

Going through an OOS checklist

Using out of trend (OOT) data to avoid OOS results

Documentation and follow-up: root cause, corrective action plan, preventive action plan

10:00 - 10:30: Break

10:30 - 11:15 (*): Quality assurance of reference standards and other supplies

Supplier qualification vs. sample testing

Selection and assessment of suppliers

Retesting of materials

Preparing working standards from reference standards

Correct labeling of chemicals

11:15 - 12:00: Training for GMP compliance

FDA requirements

identification of training needs

Developing a training plan

Making GMP training interesting

Documenting effectiveness of training

12:00 - 13:00: Lunch

13:00 - 14:30 (*): Ensuring Integrity of Raw Data and Other records

FDA Part 11 and EU-PIC/S Annex 11 requirements

Definition of Raw Data: Electronic vs. paper

Acquisition and recording of raw data

The importance of electronic audit trail

Archiving of electronic records for 'ready retrieval'

14:30 - 15:00: Break

15:00 - 16:15 (*): Internal audits in preparation for FDA inspection

Scheduling of audits

FDA Inspections as model for laboratory audits

Going through a typical FDA laboratory inspection

Responding to Typical inspectional/audit deviation

How to avoid FDA 483s and warning letters

16:15 - 16:30: Wrap up – Final questions and answers
Event Categories
BUSINESS & MANAGEMENT CONFERENCES
,
Technology
Keywords: fun, access , applications, assessment , Book , conference , Fun , implement, industry , lear
---
---
---
Comments
---
---
Newsletters
VIP Life Time Subscription to our Newsletters!

$399.99