New York Professional Events List
Digital Pharma Multichannel Marketing Boot Camp (EXL)
---
Date
Dec 06, 2017 - 08:00 AM - Dec 07, 05:30 PM
Organizer
New York Media Technologies LLC in association with EXL Events Inc.
Location
Sonesta Philadelphia Downtown Rittenhouse Square1800 Market StreetPhiladelphia, PA 19103United States,
Philadelphia,
PA ,
US,
ZIP: 19103
Phone: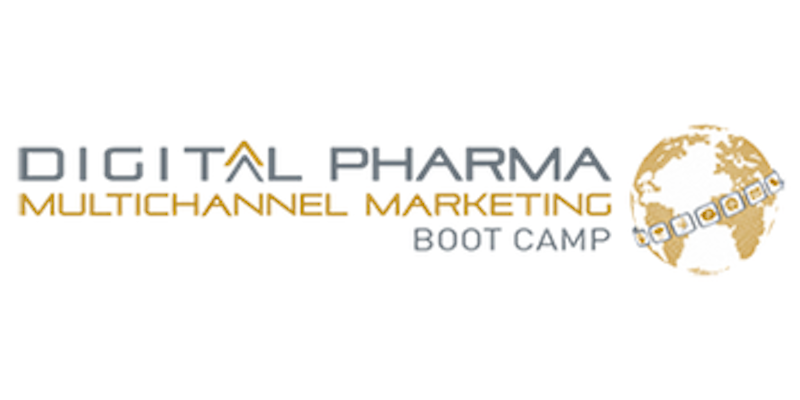 Description
The Digital Pharma Multichannel Marketing Boot Camp uses a combination of lectures, class discussions and hands-on exercises with people who want to understand how to create effective and sophisticated digital and multichannel marketing (MCM) strategies. This intensive two-day program not only teaches you strategic processes, it also gives you the tools and skills you need to gather insights and develop your own digital and multichannel programs.
By attending, you will learn the roles that different digital channels are best suited for in advancing your objectives, as well as how to bring them together into an integrated plan. Learn how to successfully accomplish the following by joining us at one of our upcoming boot camp sessions:
Find your digital physician and patient targets online

Discover your customers' digital habits

Create a customer journey map

Explain the latest FDA social media guidelines and create initiatives that pass review

Initiate a content marketing campaign

Articulate which channels — from web and mobile, to e-details, e-blasts and more — to include in your plans and why

Design a measurement plan that enables rapid optimization

Use keyword research to uncover the natural lexicon of your patients

And more!
Meet Our Boot Camp Leader – Scott Friedberg
Scott Friedberg is the founder of Dartview Associates, a consulting firm specializing in digital and multichannel strategy for the life sciences.
Scott has more than 18 years of experience in digital and strategy, with 12 of them focused on pharmaceuticals and healthcare. He launched several of the industry's earliest forays into social media and user-generated content. His clients have included leaders at Pfizer, Bristol-Myers Squibb, AstraZeneca, Novartis, GSK, Forest Labs, Genzyme, Allergan, Weight Watchers and other Fortune 500 companies.
Previously, Scott worked at Ogilvy Healthworld, where he was SVP, Engagement Strategy. Before that, Scott led digital strategy, analytics and eCRM initiatives at LBi Health, and strategy work with IMS Health and TargetRx.
Scott is a graduate of the Wharton School of the University of Pennsylvania.
Participating Faculty Members
Daniel Flamberg
Digital Marketing Consultant
DARTVIEW ASSOCIATES
Timothy Van Aken
Health IT Lead
KAMELEON PARTNERS
Top Five Reasons to Attend
Learn the process for creating an integrated multichannel strategy and the most common steps companies overlook

Discover how you can make your multichannel marketing smarter using customer data you already have

See how to lift ROI by replacing measurement plans that drive reports with "learning plans" that drive action

Explore the unique considerations for specialty drugs and launch products in multichannel marketing

Learn how to integrate mobile and analyze the role of social media in your digital strategy
Who Should Attend
This boot camp is designed for professionals from pharmaceutical or biotechnology organizations with the following responsibilities:
Marketing

Brand Management

Product Management (HCP or Patient)

eMarketing/Digital Marketing

Digital Strategy

Engagement Strategy

Experience Strategy

Multichannel/Channel Marketing

Multichannel Analytics

Integrated Marketing
Social Media

Digital Media

Advertising

Marketing Innovation

Interactive Services

Customer Experience

Customer Engagement

Global Marketing

Mobile Marketing
Sponsor
Kameleon Partners
In today's busy clinical practice the Electronic Health Record (EHR) enables every action an HCP takes. Patients are on an electronic journey as much as they are on a physical journey. Kameleon Partners provides proven strategic EHR solutions to support life sciences companies' engagement in results-driven B2B partnerships with organized physician groups. Kameleon Partners has hands-on experience adapting the strategies and skills of organizations to meet the demands of the evolved marketplace.
Event Partners
---
FiercePharma
FierceMarkets is a leader in online marketing and lead generation. We connect companies with the right audience and ensure each campaign generates the highest possible return on investment. Ten years of specialization in the online space means our clients work with the most experienced team in the industry. Members of that team - both our executives and editors - are frequently sought after industry experts.
Medscovery
Medscovery is a media company that covers the latest news in pharmacology, biotech, and medicine.
MEDtube.net
MEDtube is an innovative video education platform for health professionals. It allows sharing videos and other materials with a community of more than 110,000 users worldwide, as well as building e-learning courses. The videoteque is updated daily and now contains almost 15 thousand videos.
Pharma Marketing News
Pharma Marketing News is an independent monthly electronic newsletter focused on issues of importance to pharmaceutical marketing executives. It is a service of the Pharma Marketing Network - The First Forum for Pharmaceutical Marketing Experts - which brings together pharmaceutical marketing professionals from manufacturers, communications companies, and marketing service providers for wide ranging discussions and education on a multitude of current topics. Pharma Marketing Network & Pharma Marketing News provide executive-level content, professional networking & business development with permission-based e-marketing opportunities.
PharmaLeaders
PharmaLeaders.com is an online environment dedicated to enriching the careers of more than 200,000 life sciences professionals. With breaking news and informative content grouped into one of nine segmented channels, in-depth special reports, job and events postings, and so much more, industry executives, manufacturers, marketers and educators can count on PharmaLeaders for the tools they need to succeed in today's competitive market environment.
Pharmaphorum
Pharmaphorum is the exciting new online discussion and networking site for the pharma, medical devices and diagnostics industry. It features topical articles by industry thought leaders upon which users can comment, a live forum for open discussion across various commercial and R&D areas, and a directory of conferences and companies. Aimed at those working in the industry or associated services sector, pharmaphorum welcomes all those involved in bringing healthcare to market who wish to share opinions and ideas in order to drive innovation and progression. Visit pharmaphorum today to share, discuss and debate.
PharmaVOICE
PharmaVOICE magazine, reaches more than 41,000 qualified subscribers and 100,000 users with its digital edition. PharmaVOICE is the forum that allows business leaders to engage in a candid dialogue on the challenges and trends impacting the industry. PharmaVOICE provides readers with insightful and thought-provoking commentary in a multiple-perspective format through forums, topics, and articles covering a range of issues from molecule through market. PharmaVOICE subscribers are also kept abreast of the latest trends and information through additional media resources, including Social Media, WebLinx Interactive WebSeminars, Podcasts, Videocasts, White Papers, E-Surveys and e-Alerts.


PM360
PM360 is the premier, must-read magazine for marketing decision makers in the pharmaceutical, biotech, and medical device industries. Published monthly, PM360 is the only journal that focuses on delivering the full spectrum of practical information necessary for product managers and pharma marketing professionals to succeed in the complex and highly regulated healthcare environment. The journal's targeted and insightful editorial focuses on issues that directly impact critical decision making, including: planning and implementation of cutting edge strategies, trends, the latest technological advances, branding/marketing, advertising/promotion, patient/professional education, sales, market research, PR, and leadership. Additionally, the '360' in our title signifies the combination of this critical, how-to info with personal and career insights for an enjoyable and thought-provoking read. By providing the full circle of enriching content, PM360 is truly an indispensable tool for busy and productive marketing professionals to stay at the top of their game.
Technology Networks
Technology Networks is an internationally recognised publisher that provides access to the latest scientific news, products, research, videos and posters. Our global community is made up of over 300,000 researchers and scientific professionals from the life science, drug discover and analytical arenas.
Please contact the event manager Marilyn below for the following:
- Discounts for registering 5 or more participants.
- If you company requires a price quotation.
Event Manager Contact: marilyn.b.turner(at)nyeventslist.com
You can also contact us if you require a visa invitation letter, after ticket purchase.
We can also provide a certificate of completion for this event if required.

NO REFUNDS OR TRANSFER ALLOWED ON REGISTRATIONS
-----------------------------------------------------------------
This Event Listing is Promoted by
New York Media Technologies LLC in association
with EXL Events Inc.
http://www.NyEventsList.com
http://www.BostonEventsList.com
http://www.SFBayEventsList.com
-----------------------------------------------------------------
SHU170601CEV MYL070915CHK MAR170928UPD
Agenda
---
Agenda
Boot Camp Day One
8:00AM
Registration and Continental Breakfast
9:00AM
Marketing in a Multichannel World

What Role Should Digital Play in Your Brand's Overall Strategy?

10:00AM
Networking Break
10:30AM
Uncovering Your Customers' Digital Habits, Channel Preferences and More

12:30PM
Working Lunch
1:30PM
Beyond the Decile: Advancing to New Levels of Targeting

The Difference Between Content Strategy and Content Marketing, and When You Want Both

3:00PM
Networking Break
3:30PM
Choosing Your Weaponry: When to Use What
Part 1 — Non-Personal Engagement Channels

5:30PM
Networking Dinner
7:30PM
End of Day One

Boot Camp Day Two
8:00AM
Continental Breakfast
8:30AM
Choosing Your Weaponry: When to Use What (cont'd)
Part 2 - Traffic Driving and Live Engagement Channels

Social Media, the FDA and You

10:00AM
Networking Break
10:30AM
Leveraging Electronic Health Records (EHR) in Your Digital Strategy

Investment Allocation: Planning for ROI Upfront

Architecting Your Ecosystem and Flows

12:00PM
Working Lunch
1:00PM
Mobilizing for Mobile Engagement

2:00PM
Measuring Up: Going from Metrics to a True Learning Plan

Preparing Your Organization for Digital and Multichannel Excellence

3:00PM
Closing Remarks
Event Categories
BUSINESS & MANAGEMENT CONFERENCES
,
Technology
Keywords: fun, access , analyze, audience, business , class , Clinical , communication , community , conference
---
---
---
Comments
---
---
Newsletters
VIP Life Time Subscription to our Newsletters!

$399.99