New York Professional Events List
Digital Pharma Europe (exl) AS
---
Date
May 15, 2018 - 08:00 AM - May 17, 05:30 PM
Organizer
EXL Events Inc - NewYorkEventsList
Venue
London London United Kingdom
Location
LondonLondonUnited Kingdom,
United Kingdom,
United Kingdom,
US,
ZIP: United Kingdom
Phone: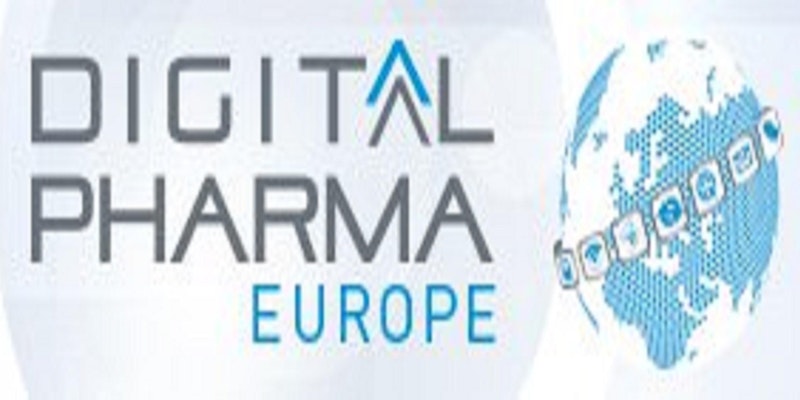 Description
The 9th Annual Digital Pharma Europe Is the Leading Educational Platform for the Entire European Life Sciences Community.Ask Yourself: "What Exactly Will I Learn?"
Here's how you will stay ahead of the curve…
Taking ACTIONABLE Content and Education to New Levels:
Pharma and medical device companies are increasingly trying to use digital transformation to move toward becoming evolved, customer-centric digital health organisations. The wide range in job titles and divisions that now attend Digital Pharma events is a testament to the spread of digital throughout the entire pharma enterprise. Digital transformation methodology needs to be a core principle in modern pharmaceutical companies striving for future success.
As digital health becomes a commoditised product, pharma is evolving from a product-based industry toward one rooted in solutions. Business model disruption in pharma is now a necessary tool — and this is shifting the ownership model into a "healthcare as a service" approach. This new approach has a number of implications on the business model as we see it today, and raises important questions:
What is digital health today – is it moving away from just rep efficiencies?
How can we optimize the shift of the ownership model from pharma to the consumer?
What technologies are available to deliver the tipping point in this shift?
What does digital healthcare and health outcomes as a service look like?
More Specifically:
Pharma mindsets, competencies and processes are typically geared toward risk minimisation at the expense of speed and flexibility.
Organisations can transition from being asset companies to solutions providers by changing the mentality of product launches.
That may or not be the aim of your organisation. What is not in question, however, is the need for life science organisations of all sizes. From high growth biotech and pre-commercialisation bio/medtech assessing the digital landscape, to big pharma and medical device organisations executing global, multi-platform initiatives, digital has become the core tool.
It is no longer enough for a company to have specific digital teams added onto a brand plan as a bolt on. Digital should be embedded across the enterprise with multiple stakeholder engagement. From an early stage, regulatory, legal, compliance, IT, innovation, commercial operations, customer interaction, sales/field force and many other departments all need to interact with the various marketers to develop initiatives that really deliver for the customer — regardless of their size or scale of operations.
Patient Centricity and Digital Interactions — What Is and Is Not Patient Centricity?
Examine patient centricity and digital tools for driving up adherence rates
Recognize how pharma can navigate the patient journey to deliver better outcomes through innovative digital initiatives with patient co-creation at the heart
Evaluate pharma's ability to build a business model that can deliver on:

Putting patients first and thinking like a patient
Empowering the engaged patient
Understanding that patients are at "The Centre of What We Do"
Delivering a positive patient experience
Moving beyond the Patient Hub
Virtual Reality, Augmented Reality and Artificial Intelligence Are Now Part of the Marketing Channel Mix
AI, AR and cognitive computing are now a reality and are actually being used by doctors and physicians in predictive diagnostics. If we start to advance toward diagnostics from AI on a regular basis and certain decision-making processes are taken out of doctors hands, what are the implications for pharma marketing? How will brands and marketing teams adapt to this new world?
A More Integrated Customer Experience — How to Connect Content, Channels and Analytics in HCP Targeting
Gain customer insights by mapping your customer journey
Identify new areas of content and preferred channels
Deliver customer behavior insights from digital analytics
Adapt from brand-centricity to customer centricity
Move away from a sales rep-centric mentality to engage the physician and integrate these channels
Evaluate physician-interfacing tools and strategies
Pull it all together to design a new customer experience
The Creation of a Multichannel Strategy That Actually Addresses Modern Customer Needs and Delivers ROI – Actually Linking Your Myriad Activities Together to Create a User Experience That Is Seamless
Overcome fears associated with deploying new tactics without a precise way to measure their effectiveness
Learn how to deploy a multichannel strategy using cloud and mobile technologies
Develop a framework that provides an early warning system and delivers timely leading indicators to quickly adjust tactics, while its insights into lagging indicators measure cost-effectiveness and return
Find a successful recipe for disseminating and maximising both unbranded and branded messages via multiple digital channels
Collaborate across functions to define measures at key customer touch points
Discuss the use of predictive analytics
Establish whether rep-driven marketing fits into the puzzle
Debate whether senior management within pharma generally drives multichannel, or whether the impulse comes more from brand or BU managers — and which approach is the most advantageous
Understand the two types of MCM practitioners: those that use MCM to communicate traditionally, and those that understand customer behaviors have changed and use MCM to communicate differently
Today's Innovation Landscape: Incorporating Innovation Teams Across the Business and Using Innovative Methods to Solve Business Challenges
Form a connection between "pharma speed" and "digital speed" by leveraging resources from other sectors
Determine whether pharma organizations can adapt to a more innovative company culture that will improve operational efficiency and create new tools and offerings
Recognize that pharma organizations can transition from being asset companies to solutions providers by changing the mentality of product launches:

Explore the definition of a "solution" and decide what you would measure differently
Examine whether your organization thinks outside its comfort zone
Discuss methods that can be used to build solutions, such as journey mapping, design thinking and script journeys
Establish how to work and roll out solutions in a cross-functional environment while balancing speed, relevance, demands and utility
Identify the key KPIs for solutions, and how to bridge KPIs to yield returns
Faculty
Claudia Adreani
Digital Lead – UK
ASTRAZENECA, UK


Letizia Affinito
Founder and CEO
BRANDNEWMC, ITALY


Carla Arrieta
Corporate Communications
ROCHE DIABETES CARE, SPAIN


Nadeem Ashraf
Digital Lead for Medical Affairs and PRA - Australia, Canada and Europe
ELI LILLY, UK


Tim Brownstone
Founder and CEO
KYMIRA


Christophe Bureau
Vice President, Strategic Innovation
STEVANATO GROUP


Lisa Butland
Director of Innovation and Research
THE INNOVATION AGENCY, NHS, UK


Dr. Kevin Campbell
Cardiologist, Medical Expert
CBS NEWS & FOX NEWS


Bob Cannan
Founder and CEO
EAGLE PRODUCTIVITY SOLUTIONS, USA


Jesús Cardenes
Director, Commercial Operations Spain and Portugal
SHIRE, SPAIN


Rishi Chopra
Director, Head of Global Pharmacovigilance Network Operations
BIOGEN, UK


Cristina Ciobanu
Global Brand and Multichannel Marketing Manager
NOVARTIS, SWITZERLAND


Elisa Crisafulli
Digital Customer Engagement Associate Director
MSD ITALIA


Marcello Damiani
Senior Vice President and Chief Digital Officer
MODERNA THERAPEUTICS, USA


Zoe Dunn
Principal
HALE ADVISORS


Pasquale Fedele
CEO and Founder
LIQUIDWEB


Jacob Degn Flindt
Founder
MEDARKIVE


Michel Girault
Global Digital Marketing Manager
VIFORPHARMA, SWITZERLAND


Please contact the event manager Marilyn (marilyn.b.turner(at)nyeventslist.com ) below for:
- Discounts for multiple participants.
- Require a price quotation.
- Require to pay by wire transfer or PayPal
- Invitation letter for visa applications

NO REFUNDS ALLOWED ON REGISTRATIONS
-----------------------------------------------------------------
This Event is Brought to You by:
EXL Events Inc - NewYorkEventsList
http://www.NyEventsList.com
http://www.BostonEventsList.com
http://www.SFBayEventsList.com

MYL171024CEV
Event Categories
BUSINESS & MANAGEMENT CONFERENCES
,
COMPUTERS AND INTERNET CONFERENCES
,
HEALTH AND MEDICINE CONFERENCES
,
Healthcare
,
Life Sciences, Biotechnology
,
SCIENCE AND TECHNOLOGY CONFERENCES
,
Technology
Keywords: fun, applications, business , communication , community , culture, design , Educational, environment, framework
---
---
---
Comments
---
---
Newsletters
VIP Life Time Subscription to our Newsletters!

$399.99