New York Professional Events List
Complete, Hands-on Dermal Filler
---
Date
Apr 30, 2017 - 08:30 AM - 06:30 PM
Organizer
empiremedicaltraining
Location
Westin New York,
New York,
NY,
USA,
ZIP: 10036
Phone: 866-366-1576

The dermal filler market continues to grow every year and with over 94% of the soft augmentation filler market being the commercial hyaluronic acid products (HA) adding these safe, simple to perform injection procedures is beneficial to any healthcare professional looking to expand their skills or integrate within their practice. Worldwide, the global dermal filler market is 2x greater than the Botulinum Toxin sales. With over 17 years' experience and a record of successfully graduating over 30,000 medical professionals (Physicians, Nurses, Nurse Practitioners, Dentists and other licensed healthcare professionals) can be assured that our Comprehensive Dermal Filler Training will give you everything you are looking for in a CME workshop. To start, you will thoroughly understand how to differentiate from among the variety of dermal fillers available and know which product will best suit your patients. This workshop provides very intensive didactic material in the morning and following lunch in the afternoon you will spend ample time practicing these injections on volunteers until you are comfortable with the technique. You will be closely supervised and instructed during this time.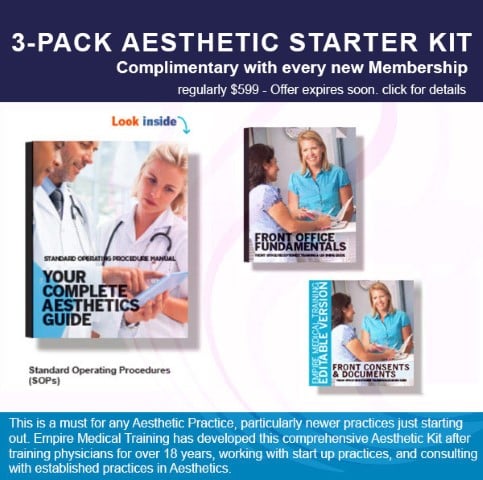 Our instructors have many years of experience in the field of Aesthetics and will share with you their "Pearls" on injecting Dermal Fillers. There is more to learning to perform these procedures than just knowing the protocols, dosages, and prices. This is where our experience as an educational organization will benefit you.
As part of our commitment to excellence, Empire continually updates and improves our programs; we have done this since our inception in 1998. The Dermal Filler Training workshop has been updated and improved and now includes additional, more advanced, procedures you can take home (or to your practice). So, in addition to learning how to inject Naso Labial folds and Lips you will now understand how to perform the "liquid face lift" for cheek enhancement and other facial contouring procedures. To truly maximize the benefits of using these procedures, why not learn as much as you can about Fillers from the start?
Included in the course is training on blunt tip cannulas which allow for additional areas of the face where traditional needles are contraindicated. The blunt tip cannula training will train you on the various sizes, lengths, and facial features that can be utilized using cannulas for the injection as well as the benefits of reduced bruising and the elimination of possible occlusion of vessels. Blunt tip cannulas are available for the hands-on portion of the training and is utilized within the program.
Injection the Lips - Pearls
It is estimated that there are over 60 million Americans that make up the "Baby Boomer" market for aesthetics and the need for aesthetic procedures will continue to rise up until the year 2025. Soft tissue augmentation procedures, specifically dermal fillers, are the second most popular non-surgical aesthetic procedure performed in the United States annually with over 6 million injections. The reason for the popularity of dermal fillers is the semi-permanent nature of the procedure which yields instant results that have long term results while softening or eliminating folds and wrinkles for a number of facial features your patients will present to you. The varieties of HA dermal filler products now available allow for immediate correction of these areas of deficit and can improve certain facial features as well as the signs of aging. The average professional fee or profit to administer the various dermal filler products can range from $350 to over $400 per syringe.
Typical for other Empire Medical workshops such as our Comprehensive Botox Workshop, the Dermal Filler program is a complete certification program for physicians, nurses, dentists, and other licensed healthcare professionals whereby each attendee will be required to demonstrate their proficiency in performing these techniques after receiving extensive hands on training with live patients.
Empire Medical's Comprehensive Dermal Filler Training will prepare Physicians, Nurses, Dentists and other licensed healthcare professionals in the proper selection and application of the various HA dermal fillers such as Belotero Balance, Restylane and Juvederm Ultra. Our expert staff of physician instructor and other specialists will give you a full understanding of the facial areas, patient selection, techniques for placement, and product selection to eliminate or enhance the following areas:
Nasolabial Folds
Lip Enhancement (lip plumping and vermillion border)
Submalar Hollow
Cheek Augmentation
Tear Trough
Pre-jowl Sulcus
Other Advanced Injections (i.e. hands, dimpled chin, laugh lines, etc.)
Included within the course study are specific protocols associated with each of these injections including zones of adherence and other pearls to ensure compliance and methods for you to follow a standard of care for your patients. Each of the attending healthcare professionals will participate in the "hands on sessions" in the afternoon so that they are proficient in these procedures. The afternoon course sessions are intensive and attendees are required to administer product in order to become certified. Our staff will make sure you have plenty of hands on experience to feel confident in the procedure. Incidentally, Empire Medical offers this unique guarantee that provides additional one on one instruction at no cost to you if you feel additional hands on education is needed.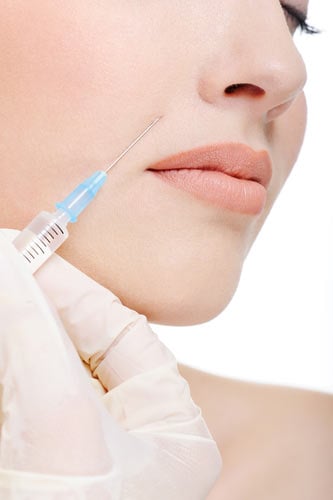 Dermal Fillers is an art and a science in that you have a limited amount of product in each syringe and strategic placement of the product is imperative to get the most correction in as many places as possible to be able to achieve an overall improvement for patients. Setting patient expectations and being able to identify the various aesthetic conditions that can be corrected or improved using these soft tissue augmentation procedures will allow for you to successfully integrate these procedures within your practice.
Juvederm® & Restylane© Dermal Fillers Workshops and More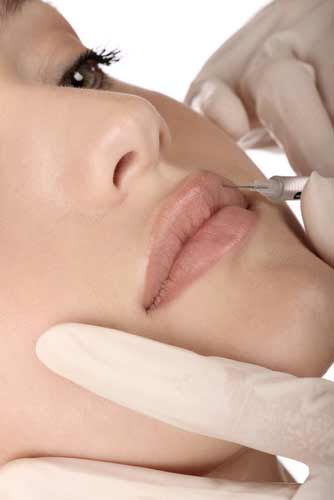 The focus of this comprehensive training will be on the FDA approved use for the dermal fillers specifically the cross-linked hyaluronic (HA) acids available. Included with the Comprehensive Dermal Filler Workshop is the medicine cost which is needed for the hands on training at no additional charge. The other types of tissue augmentation procedures discussed, protocols given, and reviewed within the course include the following commercially available or natural products:
Hyaluronic Acid (i.e. Juvederm Ultra®, Restylane®, Belotero Balance®, Juvederm Ultra Plus®, Restylane Lyft®/Perlane®, Restylane Silk®)
Radiesse® and Radiesse+® (Calcium Hydroxylapatite)
Sculptra® (Poly L Lactic Acid)
Belafil®/Artefill© Non-HA Filler (Polymethyl Methacrylate)
Platelet Rich Plasma
Autologous Fat Grafting
Physicians, nurses, dentists, and other licensed healthcare professionals will understand the indications for each of the various products or procedures and expected duration and benefits for each procedure. Anesthesia options such as topical gels and facial nerve blocks are taught as well as the characteristics of the various products as many now contain lidocaine in the formulation. Throughout the course study and hands on sessions you will be provided with invaluable information and our specialists who will be there every step of the way as you learn and master these easy to administer procedures. All attendees will need to participate in the hands on sessions to demonstrate proficiency in performing these procedures to receive their Certificate of Completion.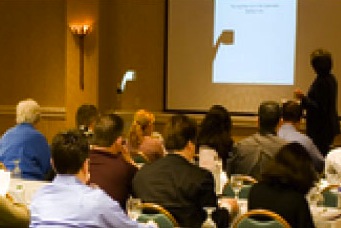 Join the thousands of physicians nationwide who have successfully integrated dermal fillers into their practice and enjoy the benefits of these aesthetic cash basis procedures. There is little or no capital cost associated with these procedures and the demand for dermal filler procedures continue to rise. Patient satisfaction is very high for injectables such as Botox® and Dermal Fillers as many of the same patients within your practice will receive both. Receive the instruction needed and give your patients what they are asking expanding your practice into aesthetics.
Dermal Fillers are by far the most enjoyable, most rewarding procedure in Aesthetics. True, this is just an opinion but you will soon learn that injecting Fillers is probably the only cosmetic treatment that gives such a rewarding result in the shortest amount of time. As mentioned, you will learn how to differentiate and use the most common fillers that cosmetic practices are using throughout the US but we will also give you the foundation to begin using some of the more advanced fillers such as Sculptra and Belafil. Even before you can begin with this particular procedure, the company will want to make sure you have a certain level of proficiency with all the Hyaluronic Acid products first. As you begin seeing more and more of these cosmetic procedures, you will see that you can offer patients even more benefits with some of these other products compared to just the traditional HA products.
Dermal Fillers Training Objectives
Upon successful completion of the Comprehensive Dermal Filler Workshop each of the attendees should possess a thorough understanding of the following:
Gain expertise and proficiency in performing all the most needed, most used techniques for performing a HA Dermal Filler injection.
Know all the most common dermal fillers that physicians, nurses, dentists, and other licensed healthcare professionals may use in their practice and those that patients will be asking for. Do not make the mistake of only learning 1 or 2 different filler types because they are easy to learn, understand the differences between the HA products. Patients will be asking for specific product, this workshop will provide you with the knowledge and technique to use these products.
Understand the various patient presentations and the various options available for correction throughout the consultation process. Gain knowledge of the various dermal fillers and viscoelasticity characteristics of HA fillers available and intended use including the placement and injection techniques for each.
Receive the various protocols associated with the various dermal fillers including recommendations, product duration, placement, contraindications, and possible side effects associated.
Learn the various injection techniques associated for the various facial areas and gain the necessary skills to perform these injections. Understand the various anesthesia options available for your patients and be able to administer the facial nerve blocks.
Understand the various techniques needed to be able to correct or soften such aesthetic conditions as facial lipoatrophy (cheeks), pre-jowl sulcus, lips, chin, folds, and eye hollow.
Receive invaluable hands on training to enhance your injection skills and techniques, using cannulas as well as needle syringes. Understand the need to offer touch ups and in setting client expectations.
Learn the administrative issues, patient consultations, marketing aspects, and the pricing and packaging necessary to successfully integrate these procedures, including all medical forms and informed patient consents.
Agenda
---
Agenda
8:30am-9:00am • Registration
9:00am-9:10am • Introduction by Empire Medical Training, History & Overview of Empire Medical Training, Review of Agenda/Objectives
9:10am-9:20am • Introduction of Instructor
9:20am-10:30am • Anatomy of the Face and Skin, Aging of the Skin, Approach to the Rejuvenation of the Aging Skin. Discussion of the range of Dermal Fillers used to augment the face, bio-degradable, semi-permanent and permanent dermal fillers
10:30am-10:45am • Break
10:45am-12:00pm • Specific Injection Techniques to correct each indication, features of the aging face that are treated effectively with dermal fillers, Adverse responses and treatment guidelines including all protocols. Anesthesia Options: Topicals, Mixing of Lidocaine in syringes or Infraorbital and Mental Foramen Dental Blocks
12:00pm-1:00pm • Lunch
1:00pm-3:15pm • Demonstration of volume enhancement for the face, cheeks and lips including; Cupid's bow enhancement (Vermillion Border), Lip Plumping (Volume Enhancement), Correction of Naso Labial Fold, Oral commissures, Cheek Augmentation Procedures (Apex, Apple (Malar), and Hollows), Tear Trough (Eye Hollows), Hands, and Pre-jowl Sulcus. Pre and Post Treatment Protocols, Review of Medical History and Patient Consent Forms, Photography Considerations
3:15pm-3:30pm • Break
3:30pm-6:00pm • Hands-On Sessions. Small group break out sessions with live patients.
6:00pm-6:30pm • Questions and Answers
view also: Dermal Filler Training for Dentists
Event Categories
HEALTH AND MEDICINE CONFERENCES
,
Healthcare
,
Technology
Keywords: Educational, Health , HealthCare , joy, learn, Learning , performing , pop , professional, program
---
---
---
Comments
---
---
Newsletters
VIP Life Time Subscription to our Newsletters!

$399.99