New York Professional Events List
Anti-Aging - Modules 1 & 2
---
Date
Apr 29, 2017 - 08:00 AM - 05:30 PM
Organizer
empiremedicaltraining
Location
Westin New York,
New York,
NY,
USA,
ZIP: 10036
Phone: 866-366-1576

COURSE OVERVIEW: This 9-hour, intensive course has been expanded to include both Modules 1 and 2. The Anti Aging program is a very detailed oriented, comprehensive program for Physicians and other Health Care Professionals who are interested in integrating this new specialty into their practice.
The program is taught by our lead instructor and Physician Advisory Board Director, Ann Robins, MD, a Board Certified Specialist in Internal Medicine and Anti-Aging Medicine and a graduate from the prestigious Yale University School of Medicine. Dr. Robins is also residency trained from the Mayo Clinic in St Paul, MN. In addition to her advisory role with Empire Medial Training, Dr Robins maintains a very busy Internal Medicine Practice with a focus on Regenerative and Weight Management Medicine.
Anti-aging medicine compliments conventional medicine, the specialty originated on using and applying advanced scientific methods for the early detection, prevention, treatment, and reversal of age-related dysfunction, chronic disorders, and other health related diseases. Anti-aging is a healthcare model based upon evidenced based interventional medical care that are consistent with those applied in other preventive health specialties. The anti-aging medical model will allow you to both extend lifespan as well as prolong the health span for patients allowing them a greater period of time that they may live productively and independently.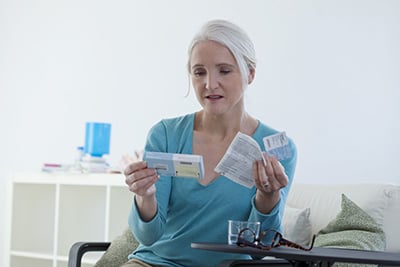 ANTI AGING MEDICINE POPULARITY: The popularity of Anti-Aging Medicine has fast become the next great model of health care due to the , now recognized and widely accepted breakthroughs in hormonal medicine, publicized through the media and other widely used public channels. Anti-Aging Training is in high demand by medical practitioners due to the well-known benefits achievable for patients and the significant new revenue stream created from the services provided.
PATHOLOGY OF AGING: Throughout the aging process our bodies change and we develop certain deficiencies that occur due to life changes and genetics. WE develop various chronic or persistent symptoms that, rather than attend to these conditions, many patients may ignore or procrastinate until later in life when the problem may become more serious. Like many conditions in medicine, early intervention, prevention, and treatment will have a significant role in the outcome. Many of these conditions are the result of over/under glandular activity and can be treated effectively with hormonal intervention. Hormones decline as we age; Bioidentical hormone therapy replaces the hormones that you body needs to function.
ANTI AGING COURSE OVERVIEW: In this Anti-Aging conference and seminar you will learn how to recognize and diagnose patients suffering from a variety of chronic ailments where conventional medicine has failed to correct or has simply masked symptoms rather than affecting a cure for these conditions.
Our Anti-Aging and Integrative Hormone Therapy Course, and related Anti-Aging Conferences will give you a comprehensive understanding on how to test for, analyze, and effectively treat the most common and important of the chronic conditions that may be associated with abnormal hormonal levels.
Abbreviated List of Ailments and Treatable Conditions Using Hormonal Therapy:
Sleeping Disorders
Chronic Fatigue Syndrome

Post and Peri Menopausal Symptoms

Menstrual irregularities
Night Sweats, Cystic Ovaries, Uterine Fibroids
Depression, Mood Alteration

Low Libido and Infertility
Sexual Dysfunction
Anxiety Disorders
Andropause Related Symptoms
Bone Loss
Inability to lose weight , excessive weight gain
Premature Hair Loss
Unspecified Aches and Pains
Many other persistent Symptoms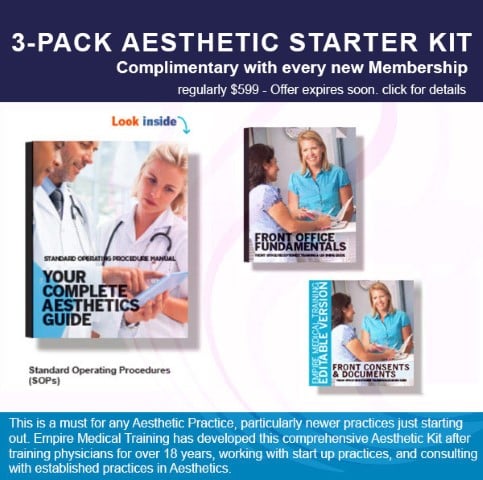 STATE OF THE ART MEDICINE/ STAYING CURRENT IN MEDICINE: Integrative and Regenerative Medicine has, in many cases, replaced traditional medicine for these chronic ailments and their associated symptomatology by combining therapies that utilizes natural supplements in conjunction with a medically regimented HRT program (Hormone Replacement Therapies) to effectively balance hormones and maintain patients' state of health and wellbeing.
Bioidentical Hormones have become popular in part due to the molecular similarity between that occurring naturally in the human body. Bioidentical Hormones are molecule by molecule exactly the same as the hormones present in the human body. Using Bioidentical Hormones in your medical practice provides additional avenues to effectively treat your patient where in the past we may have been limited strictly to conventional medicine.
Anti Aging Medicine is now a 15 billion dollar market and includes most of the now popular, natural treatments and methods to improve overall health and well being as well as alleviate many of the chronic conditions that continue to affect the aging patient.
CLASS INFORMATION, MORE ABOUT THE TRAINING: Understanding how to implement and fully manage your patients using HRT and all the related protocols, starting from the initial patient intake to the full patient evaluation including interpreting laboratory results and implementation of an ongoing treatment plan is an integral component of this Anti Aging Course Study. The science that formulates the very basis of how Hormone Replacement Therapy is effective will be thoroughly covered and presented in your course materials. Attendees will also gain a thorough understanding on how to effectively prescribe supplements and nutreceuticals, which, when coupled with HRT will enhance the medical benefits associated with hormone therapy.
This program will provide physicians with the latest information involving the therapies and treatment modalities in the preventative health care field that far exceeds that which has been utilized with conventional medicine alone.
Integrative & Regenerative medicine, anti-aging workshops and training
ADDITIONAL BENEFITS: After completing the Anti-Aging Medical Training program you will be thoroughly prepared to offer your patients the next level of medical care and provide them with the newest medical breakthroughs in Anti-Aging Medicine. As physicians, we have seen the most noticeable advancements in Regenerative Medicine and Hormonal Therapies with clinical data to support the impressive outcomes achieved. The medicines and compounds now used are significantly more effective than ever before with a safety profile that is consistent with that seen in conventional medicine. The protocols and initial testing necessary have even been simplified so physicians and others can safely and seamlessly integrate them into a practice setting.
Objetives for Anti-Aging Training
Upon Completion of the program, the physician should be able to:
Learn to perform the new patient comprehensive evaluation and workshop.
Learn the various diagnostic tests that can be performed to reveal a variety of silent autoimmune diseases with predictive autoantibodies.
Implement a protocol to fully evaluate and treat the autoimmune patient
Learn the various treatment protocols through case presentations
Understand the basis and foundation of Autoimmune disease as well as the causes
Learn how to evaluate and treat autoimmune disease
Learn how certain lifestyle changes can affect autoimmune disease.
Understand the medical and biological conditions that lead to poor health and how to scientifically address these issues to tailor an individualized form of treatment for your patients.
Learn the anatomy and physiology of hormonal function and related end organ effects while understanding the delicate hormonal balance in men and women.
Understand how to correctly interpret hormone studies and render a diagnosis and treatment plan.
Review the various food allergies and sensitivities as relates to autoimmunity
Thoroughly understand many intricate, yet important topics such as the concepts involving auto-reactive antibodies/T-cell receptors, how autoimmune complexes are formed, models of autoimmunity, the various conditions that elicit autoimmune disease, understand how different metals such as mercury and others can affect and alter the immune response.
Understand the important role that GI microbia and the intestinal barrier have in maintaining a healthy immune system.
Learn the various studies and tests to correctly evaluate your patient and their symptoms
Understand the specific strategies of Hormone Replacement Therapy.
Understand how to replace safely; estrogens, progesterone, and testosterones using various delivery mechanisms available.
Learn how to integrate and develop a profitable anti-aging practice. Learn from successful physicians and business faculty who have thriving anti-aging practices.
Included with the course you will receive information on natural supplementation options for your patients as well as the use of SECRETAGOGUES for patients to naturally enhance their well-being. SECRETAGOGUES can be used in place of such hormones as HGH in achieving a natural response by the body to create the much needed HGH biologically, and this can be offered as an additional option for your patient.
Event Categories
HEALTH AND MEDICINE CONFERENCES
,
Healthcare
,
Technology
Keywords: fun, analyze, business , class , Clinical , conference , food , Fun , Health , HealthCare
---
---
---
Comments
---
---
Newsletters
VIP Life Time Subscription to our Newsletters!

$399.99