New York Professional Events List
AML/CTF Investigation and Identification (com)
---
Date
Dec 07, 2017 - 08:30 AM - Dec 08, 12:30 PM
Organizer
METRICSTREAM INC - NewYorkEventsList
Location
Tank Stream Hotel97-99 Pitt StreetSydney, NSW 2000Australia,
Australia,
Australia,
US,
ZIP: Australia
Phone: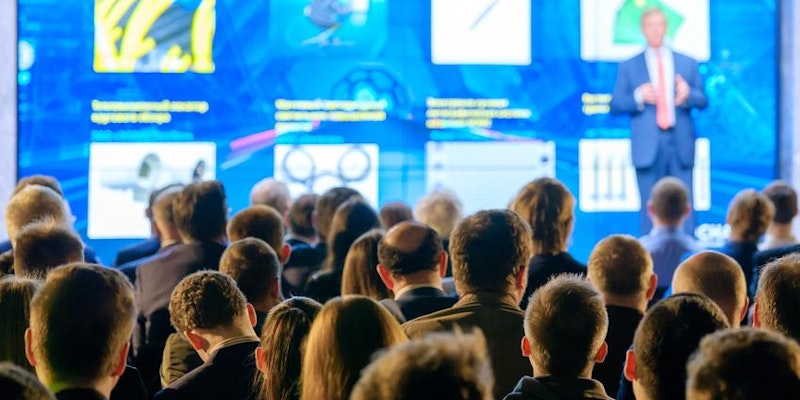 Description
This program is designed to assist in defining the investigation process and provide additional tools to support both the investigative teams and those who review the decision to submit a report or not. Using a number of scenarios throughout the program you will be asked to consider what investigative steps you would undertake to make a decision and assess potential changes in customer risk rating.
Designed for those who investigate, team leaders and managers the program reflects on regulator expectations and practical investigation activities commensurate with the type of alert.
If you are looking for answer of these questions, you would certainly benefit by attending this AML Workshop:
As part of your AML/CTF program there is a lot of focus on investigating unusual or overly complex transactions but what does this mean in practical terms?

How deep do you dive?

How broad is that investigation and what makes something suspicious enough to report?

How do you make sure every investigation is appropriate in an environment where volumes of alerts and staff numbers can be pressure points on the investigations team?

How do you train new team members in the investigative process?
Seminar Fee Includes:
Lunch
AM-PM Tea/Coffee
Seminar Material
Attendance Certificate
$100 Gift Cert for next seminar
Why Should You Attend:
We will discuss, and add context to, the amount of information and other documentation included in SMR's when they are submitted. We encourage each attendee to bring along one, de-identified, scenario that can be worked through by the group as an exercise
Using real examples as case studies and identifying the benefits and pitfalls, this program is designed to help you understand:
First Principles - what is it we are trying to identify

Sources of alerts for investigations

Transactional driven v. customer profile driven investigation

Considering peer activity

The importance of taking a holistic view

Investigation effectiveness

Customer risk assignment and their activity

Recording the investigative process and reasons for decisions

Following up with customers; and

Making a report.
Learning Objectives:
Understanding the rules and regulator advice

Avenues of inquiry that can be used in an investigation

Consistency in assessing whether or not to report
Areas Covered:
Regulatory requirements

Better investigation practice

Building a holistic view of the customer

Examples of issues (case studies throughout the course); and

Managing investigation notes and evidence.
Who will Benefit:
MLRO's

AML/CTF investigation teams

financial crime compliance managers

internal auditors

Regulatory

Compliance

Staff with Roles and Responsibilities in AML Management and Oversight

Risk and Compliance Management

Compliance Analysts and Advisors

Company Management

Operational Risk Managers
Field of Study:
Auditing: 0.6 CPE Credit

Behavioral Ethics: 1.8 CPE Credit

Business Management & Organization: 4.8 CPE Credit

Personnel/HR: 1.6 CPE Credit

Regulatory Ethics: 1.2 CPE Credit

Specialized Knowledge and Applications: 2.4 CPE Credit
Program Delivery Method: Group-Live
Program Level: Basic
Advance Preparation/Program Prerequisites: None

David Harley, CFE CAMS
Director at Delta Financial Crime Consulting Pty Ltd
EXPERT David Harley CFE CAMS – is a skilled and effective Anti-Fraud, Anti-Corruption and Anti-Money Laundering professional with over 30 years' experience preventing, detecting and resolving issues that relate to fraud, corruption money laundering and terrorist financing. With a law enforcement background focused on criminal investigation and proceeds of crime, David has spent nearly 18 years working in a commercial environment dealing with fraud and corruption.
David has led the development of frameworks and policies, undertaken business partner reviews and lead a range of fraud and corruption investigations, across multiple jurisdictions, including Australia, Bangladesh, China, Indonesia, Papua New Guinea and the Pacific Islands.
He possesses an extensive repertoire of strategic and tactical knowledge and skills, including forensic technology, forensic accounting, data analysis and a range of investigation skills/methodologies, and is able to provide commercially and ethically sound remediation recommendations and systems-based solutions to mitigate future risks. David takes a holistic approach to risk and issue management and is committed to leaving a lasting and beneficial impact on businesses that extends long after the engagement is completed. An excellent communicator, teacher and mentor who regularly lectures in Certificate III in Investigative Services and Certificate IV in Government (Investigation) for registered training organisations.
Please contact the event manager Marilyn (marilyn.b.turner(at)nyeventslist.com ) below for:
- Discounts for multiple participants.
- Require a price quotation.
- Require to pay by wire transfer or PayPal
- Invitation letter for visa applications
NO REFUNDS ALLOWED ON REGISTRATIONS
Service fees included in this listing.
-----------------------------------------------------------------
This Event is Brought to You by:
METRICSTREAM INC - NewYorkEventsList
http://www.NyEventsList.com
http://www.BostonEventsList.com
http://www.SFBayEventsList.com
-----------------------------------------------------------------
MYL170825CEV MAR170926UPT MYL171102UPA
Agenda
---
AGENDA
DAY 01(8:30 AM - 4:30 PM)
Registration Process: 8:30 AM – 9:00 AM

Introductions

Lecture 1: What does the term suspicious transaction mean to you? (Group Discussion)

Do we have a common view of 'suspicious' even in our own business?

Does that view vary across your enterprise or product to product?

How far do you go to make the determination?

Do we go back to re-confirm our definition of 'suspicion'

Lecture 2: Regulators views on what 'suspicious' is

AUSTRAC's guidance and 'red flags'

The view of FATF and other regulators

Lecture 3: Sources of alerts for unusual matters

Automated transaction monitoring systems

The business units

Threshold or other regulatory reporting

Press, regulators and intelligence

Lecture 4: Investigating alerts (will include practical examples)

Defining our investigation - is it who or what?

Does the customer risk rating mean anything in the investigation?

Avenues of enquiry

Understanding the activity in relation to peer customer types

Gathering and reporting the facts
DAY 02(8:30 AM - 12:30 PM)
Lecture 5: Developing a repeatable process

Clarity around the objective - what am I trying to ascertain

When do you perform alert based ECDD - during the investigation or post report?

Documenting the process and each investigation

Arriving at a conclusion - to submit an SMR or not?

Defensive reporting

Impact of an SMR on customer risk rating?

Exiting customers

Q and A
Event Categories
BUSINESS & MANAGEMENT CONFERENCES
,
Technology
Keywords: fun, analysis, applications, business , design , development , environment, Financial , framework , Fun
---
---
---
Comments
---
---
Newsletters
VIP Life Time Subscription to our Newsletters!

$399.99