New York Professional Events List
Aerospace Program Management - It's More than Scheduling and Delivery (com)...
---
Date
Jan 25, 2018 - 08:30 AM - Jan 26, 04:30 PM
Organizer
New York Media Technologies LLC in association with METRICSTREAM INC.
Location
MiamiMiami, FLUnited States,
Miami ,
FL ,
US,
ZIP: United States
Phone: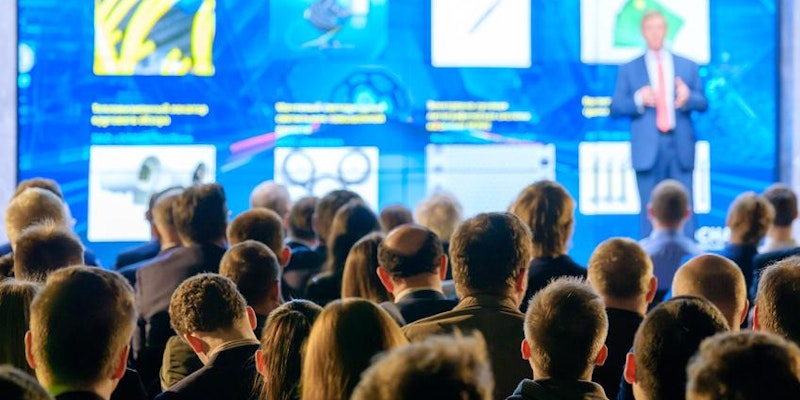 Description
Aerospace Program Management - It's More than Scheduling and Delivery

*** LIMITED TIME OFFER: FREE $100 AMAZON GIFT CARD! ***
REGISTER TODAY!
Effective and efficient management of today's complex and integrated programs requires both the refinement of interpersonal and basic leadership skills as well as the application of appropriate technologies and tools. This seminar is intended to introduce basic program management skills and techniques to first-line and mid-level leaders to help them comfortably and confidently assume their role and to aid in assuring program success.
By attending this seminar, you will be able to:
Develop and utilize task schedules

Demonstrate effective management of all resources (people, tools, and budgets)

Apply techniques for scoping programs/projects (resource needs, schedules, level of tasking, etc.) and effectively monitor and measure progress

Identify critical milestone events and how to develop alternate schedule recovery plans

Communicate more effectively in all media – verbal, written, and electronic modes

Refine interpersonal skills as they relate to dealing with diverse personal perspectives, attitudes, and motivational techniques

Utilize basic project management tools and techniques more effectively
Seminar Fee Includes:Lunch
AM-PM Tea/Coffee
Seminar Material
USB with seminar presentation
Hard copy of presentation
Attendance Certificate
$100 Gift Cert for next seminar
Areas Covered in the Session:
Areas of special concentration will include:
Role of project management, communication, interpersonal skills, schedule management, interfacing with other units, Task Scoping (Estimating, Pricing, Financial Measures, etc.), project management software use, compliance reporting, risk management and more.

This seminar will include lecture, dialog, and case-study approaches.

Active participation of the class attendees will ensure a dynamic baseline for learning and honing valuable skills
Who Will Benefit:
Managers

Project Managers

Team Leaders
Agenda
---
-------------
AGENDA
-------------
DAY 01(8:30 AM - 4:30 PM)
08.30 AM - 09.00 AM: Registration

09.00 AM: Session Start

Lecture 1:

Introduction to Program/Project Management

Clarifying and Giving Identity to Tasks

What constitutes program/project success?

What are the resource allocations? (budgets, tools, facilities, personnel)

What constitutes program/project success?

Lecture 2:

Communication Skills Essentials

Elements of effective presentations (verbal, e-mail, internet)

Appreciation of differing perspectives and how to integrate them

Interpersonal skills

Interfacing with Other Units

Use of integrator personnel

Importance of shared goals as well as shared responsibilities

Lecture 3:

Establishing and Developing of Performance Schedules

Ensuring dependencies are identified and commitments are defined

Determining critical milestones and potential impacts

Introduction to use of commercial software tools

Lecture 4:

Creating Meaningful Performance Metrics and Monitoring Techniques

The "critical life signs" of a program/project (cost, schedule, quality)

Role of program/project integrator and methods of in-process performance monitoring

keeping all stakeholders informed and satisfied
DAY 02(8:30 AM - 4:30 PM)
Lecture 1:

Compliance Reporting, Test Plans, and Contingencies

Regulatory documents and reports

Test plans and configuration control

FAA certification

Use of "critical life signs", milestones, and monitoring

Notification of problems and re-plans to stakeholders

Refining the art of asking for and receiving help

Lecture 2:

Managing the Individual Components of the Program/Project

Financial aspects (pricing, ROI, ROIC, etc.)

Marketing coordination, warranties, and after-market support

Using metrics to correct "critical life sign" deficiencies

Risk - assessment, abatement, and management

Lecture 3:

Motivation and Rewards

Effective use of non-financial rewards for team members

Ensuring full participation and best contribution from each team member

Valuing others and letting them know it

Lecture 4:

Workshop

Using program/project management techniques and tools, perform trial tasks as assigned

Discuss and critique workshop tasks

Conclusion

Importance of "unlearned" leadership attributes (integrity, honesty, people sensitivity)

Business and personal ethics
Speaker Details
---
--------------
SPEAKER
--------------

Drex Rutledge,
President and CEO, Rutledge Technical Services, Inc.
Mr. Rutledge is the President and Principal of Rutledge Technical Services, Inc. (RTS), associated with Integrity Engineering, Inc. where he works with several aerospace companies in the area of Product Support and Sustainment. His principal areas of expertise are in project management, technical information development and delivery, and proposal development activities. Most recently, his expertise in performance based logistics and international support applications have been sought out by several DFW area providers. Prior to joining Integrity Engineering, Inc. and forming RTS, Mr. Rutledge was employed by Lockheed Martin Aeronautics Company as the Systems Engineering Director responsible for developing and delivering the technical information needed to operate and maintain all aircraft manufactured or supported by Lockheed Martin Aeronautics by all US and foreign operators.
Mr. Rutledge is a Certified Professional Manager, a Past Chairman of the Product Support Executive Board of Directors of the Aerospace Industries Association, a Past President and Chairman of the Board of Directors of the General Dynamics Management Association, a member of the Air Force Association, a member of the Experimental Aircraft Association, a member of the Defense Acquisition University Life-Cycle-Support Committee, and an Honorary Lifetime Member of the International Office and Professional Employees Industrial Union. He has served as the Industry Representative and co-chair of multiple Department of Defense and Industry project teams including the Logistics Transformation Initiative. He is the recipient of the 2006 Leonard Ross Memorial Award for Outstanding Contributions in the field of Logistics. Mr. Rutledge has studied engineering at the University of Texas at Arlington and has a Bachelor of Science in Business Management as well as a Master of Business Administration from LeTourneau University in Texas. Mr. Rutledge also has been a featured speaker for the Aerospace Industries Association, the Joint Services Working Group, various Industry International Customer Support Conferences and has published and delivered multiple seminar/symposia and webinar events focusing on aerospace sustainment and support.
Please contact the event manager Marilyn below for the following:
- Discounts for registering 5 or more participants.
- If you company requires a price quotation.
Event Manager Contact: marilyn.b.turner(at)nyeventslist.com
You can also contact us if you require a visa invitation letter, after ticket purchase.
We can also provide a certificate of completion for this event if required.

NO REFUNDS ALLOWED ON REGISTRATIONS
-----------------------------------------------------------------
This Event Listing is Promoted by
New York Media Technologies LLC in association
with Metricstream Inc.
http://www.NyEventsList.com
http://www.BostonEventsList.com
http://www.SFBayEventsList.com
-----------------------------------------------------------------
MYL170810CEV MAR170926UPT MYL171116UPR
Event Categories
BUSINESS & MANAGEMENT CONFERENCES
,
Technology
Keywords: class , communication , dynamic, Financial , learn, Learning , Management , program , software , techniqu
---
---
---
Comments
---
---