New York Professional Events List
2nd Patient Experience Conference (exl) AS
---
Date
Jun 04, 2018 - 08:00 AM - Jun 05, 05:00 PM
Organizer
New York Media Technologies LLC in association with EXL Events Inc
Location
New JerseyNew JerseyNew JerseyNew Jersey, NJ United States,
New Jersey,
NJ ,
US,
ZIP: New Jersey
Phone: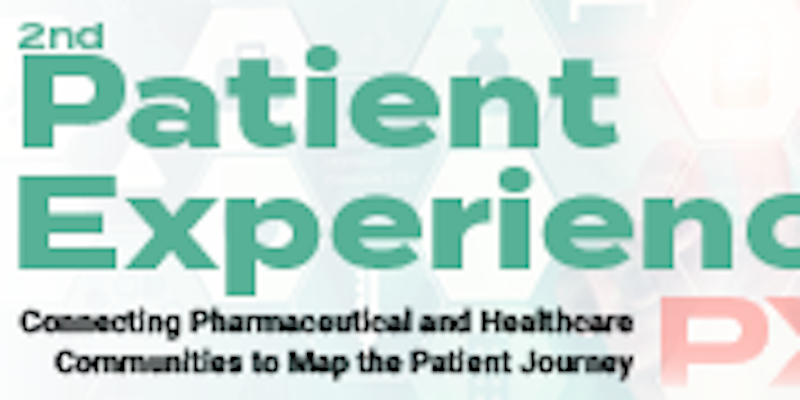 Description
2nd Patient Experience Conference
The 2nd Patient Experience Conference will provide an exploratory view into patient and customer experience strategies while serving as an ideal meeting and networking place for leaders to collaborate on common challenges.
This event will focus on strategies, and key on how to integrate the patient experience into organizational culture and daily business. It will also strengthen your strategy on Patient Engagement and how to best incorporate the patient experience into drug development process. You will learn from leaders in the industry and obtain better practices to bring back to your organization.
Join us for engaging sessions on analyzing patient behaviors, going beyond survey results, empowering patients, enhancing the employee experience and improving your business.
Top Five Reasons to Attend
Develop a strategy that is patient-driven and makes processes easier while optimizing the human touch in the patient experience.

Gain insights into patient engagement strategies from other companies along with FDA interaction, from consumer representatives.

Learn about the different technologies, strategies, and data collection activities and platforms being implemented.

Develop a new way of thinking and true innovation in the marketplace.

Analyze how others are closing the gap to connect patients into work streams.
Who Should Attend
This conference is designed for professionals from health systems, pharmaceutical companies and device manufacturers with responsibilities in the following areas:
Patient Experience (PX)

Customer/Patient Care

Patient Engagement

Customer Experience (CX)

User Experience (UX)

Marketing/Marketing Communications

Consumer/Customer Insights

Clinical Education/Staff Development

Public Relations (PR)

Human Resources (HR)

Community Relations

Patient Navigation

Patient Experience Design

Patient Advocacy

Patient Safety
Patient Liaison

Patient Services

Nursing

Product/Program Management

Customer Strategy

Customer Centricity

Market Access

Customer Excellence

Digital Marketing

CHRO

Patient Retention

Marketing Analytics

User Design

Operational Excellence/Service Excellence

Omnichannel
In addition, this conference is of interest to:
HC Clinical Transformation Companies

Internal Relations Teams

Legal/Privacy Teams

Engagement/Analytics Service Providers
Patient Advisory Services

Law Firms

Consultants and Strategic Advisors

Translation Services
Please contact the event manager Marilyn below for the following:
- Discounts for registering 5 or more participants.
- If you company requires a price quotation.
Event Manager Contact: marilyn.b.turner(at)nyeventslist.com
You can also contact us if you require a visa invitation letter, after ticket purchase.
We can also provide a certificate of completion for this event if required.

NO REFUNDS ALLOWED ON REGISTRATIONS
-----------------------------------------------------------------
This Event Listing is Promoted by
New York Media Technologies LLC in association
with EXL Events Inc
http://www.NyEventsList.com
http://www.BostonEventsList.com
http://www.SFBayEventsList.com
-----------------------------------------------------------------
MYL171002CEV
Event Categories
HEALTH AND MEDICINE CONFERENCES
,
Healthcare
,
Life Sciences, Biotechnology
,
SCIENCE AND TECHNOLOGY CONFERENCES
,
Technology
Keywords: fun, access , analyze, business , Clinical , communication , community , conference , culture, design
---
---
---
Comments
---
---
Newsletters
VIP Life Time Subscription to our Newsletters!

$399.99